Sports
A glittering ceremony marks the completion of the tournament season at East Point Golf in Visakhapatnam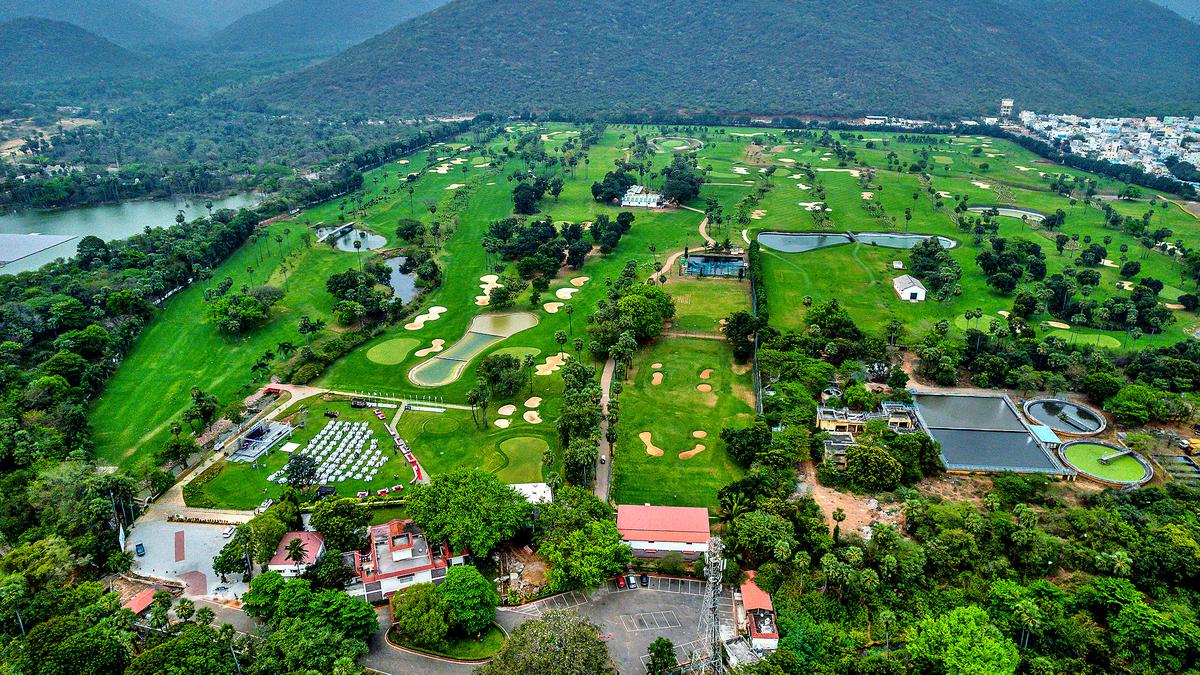 An aerial view of the redesigned East Point Golf Club in Visakhapatnam. | Photo Credit: KR Deepak
After a year full of tournaments that drew golfers across the country, East Point Golf Club (EPGC) celebrated the winners of the year's tournaments at Captain's Night last weekend, marking the completion of the tournament season. Played over two days in March, the winner of the tournament was Commander R Jay Kumar. The chief guest for the event was Vice-Admiral Sanjay Vatsayan, Chief of Staff, Eastern Naval Command.
This year, around 10 major tournaments were conducted. The course, which has been redesigned into a category-A championship course, is buzzing with action. In the last season of the tournament, EPGC started the Vizag Golf League with eight teams of 12 players each and the tournament was conducted for six to eight weeks. The league has now become an annual club event. A lush landscape of fairways and endless greens, the renovated EPGC is now beautifully placed on the national golfing map.
"It is a naturally beautiful course nestled within the hills. The upgrading of the course has given a lot of value to the golfing culture of Visakhapatnam. Starting from April, a series of tournaments are lined up. In May, two national -level tournaments of the Indian Golf Union are held," said Seshagiri Mantri, EPGC's entertainment committee member and added: "The club also doubles as a social space where members enjoy various other services besides camaraderie and bonhomie."
EPGC is set to host the Circars Cup and ASD Cup to start the new tournament season from April.
The club was started in 1884, mainly for the relaxation of the British. It shifted to its present location at Mudasarlova in 1964 with the efforts of Raja PV Gajapathi Raju of Vizianagaram and other passionate golfers of that time. Today the club has approximately 2,000 members of which 300 are active golfers.