Sports
Archery World Cup | Compound archers Ojas, Jyothi confirmed the first medal, will face Korea in the final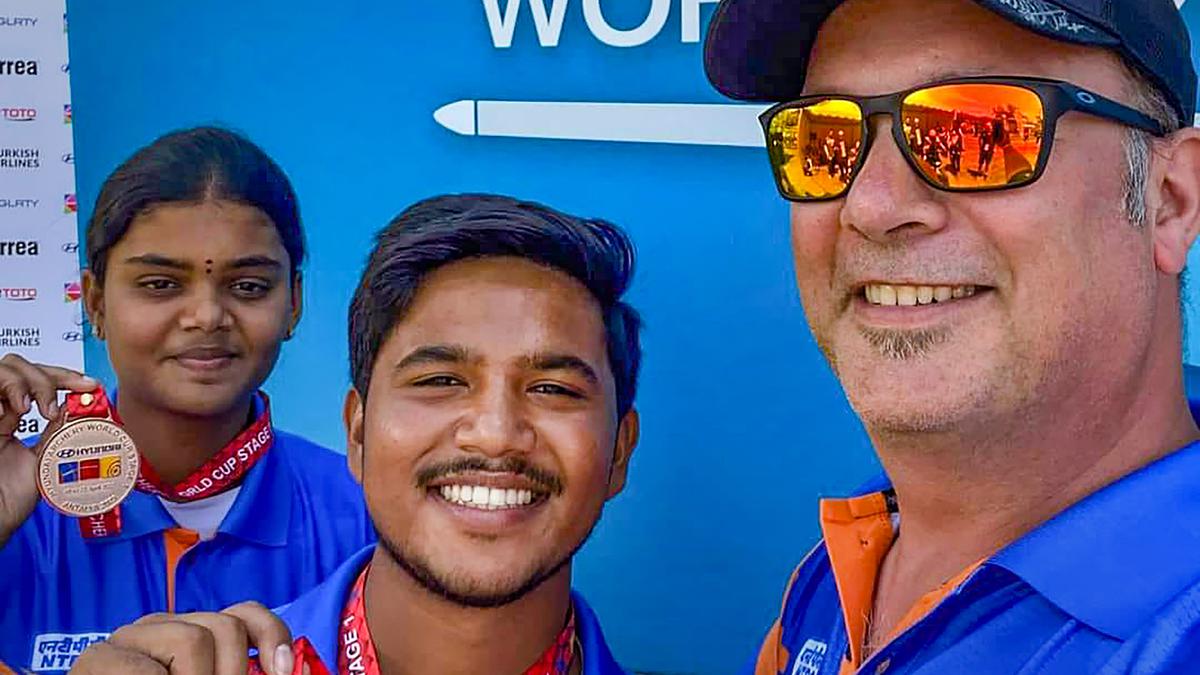 India's Jyothi Surekha and Ojas Deotale at the Antalya World Cup. | Photo Credit: PTI
India's compound archery team once again delivered applause confirming their first medal from World Cup Stage 2, as recurve archers continued to falter, here on May 19.
The new-look pair of Ojas Deotale and Jyothi Surekha Vennam stayed on course for a second successive World Cup gold as they defeated their Italian rivals 157-157 (19*-19) in a dramatic finish to enter the final.
As expected, the sixth seeded Indian duo will take on top-seeded Korea in the final on May 20, in what will be their biggest test since they paired up for the first time, winning Stage 1 World Cup gold in Antalya last month .
Also read: Jyothi scripts fairytale finish with gold medals in compound mixed team and individual events
The Indians started off by eliminating Bangladesh 158-151 in the pre-quarterfinals, while in the next round they overcame a strong challenge from Turkey to emerge with a 157-156 win.
Italy's Elisa Roner and Elia Fregnan had a one-point lead shooting a perfect 40 in the first end. The Italians shot 40 again in the third end to extend their lead by two points (117-119).
But Mr. Ojas and Ms. Jyothi showed impressive composure to drill two Xs en route to shooting 40 in the fourth over to force a shoot-off where the Indians sealed the issue with their arrows landing near the middle.
However, in the Olympic category, the fifth seeded recurve duo of Dhiraj Bommadevara and Simranjeet Kaur failed to meet expectations and lost to Indonesia 2-6 (39-35, 37-39, 37-38, 34-35) in their opening match.
The Indian duo who earned a bye to the second round (prequarterfinals) by virtue of their ranking squandered a 2-0 lead against the lower-ranked Indonesians.
They had a chance in the fourth end but got lost and shot into the outer seven-point ring to go out early.