health
Are these 5 dangerous chemicals in your shampoo? may be at risk of cancer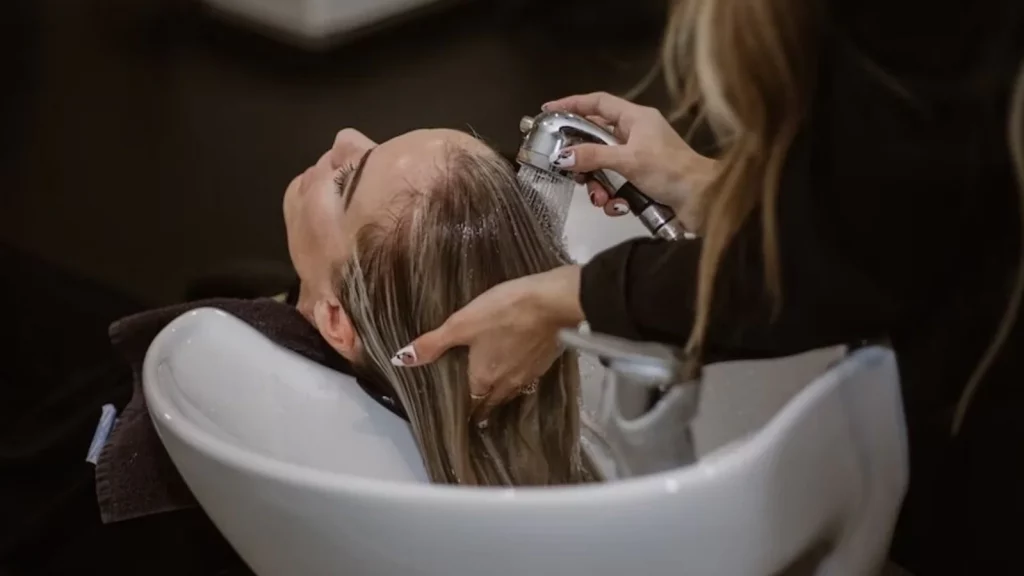 New Delhi: For thick, soft and silky hair, not only young women but also young men use different types of products. Many times people buy expensive shampoos and conditioners for their hair care. But usually we blindly trust all the expensive things and do not think about its side effects.
Do you know how deadly the chemicals used in all hair products like shampoo, conditioner, mask, serum and dry shampoo etc. can prove to be for us? Would not know…. So, in this lifestyle blog of Inkhabar, we are going to tell you about some special types of chemicals involved in hair products which can trigger a terrible disease like cancer. Let us tell you their names:

• Parabens
To make your hair silky and beautiful, some shampoo companies use chemicals called Parabens in their hair products. Actually, this chemical called Parabens prevents bacteria from growing in shampoo and acts like a preservative but Parab
ens is known to mimic the function of the estrogen hormone found inside females. As a result, it increases the risk of breast cancer in women.
• Selenium sulfide sulfide)
Selenium sulphide, used in hair products, is a chemical in which cancer-causing compound carcinogen is found. Let us tell you, in a study done on rats, it has been revealed that selenium sulphide can cause problems related to tumors ie cancer. In such a situation, if you buy an anti-dandruff shampoo, then first buy the shampoo only after reading the details written on it thoroughly.
• Quaternium (Quaternium-15)
A chemical compound named Quaternium-15 is also used in all hair care products like shampoo, conditioner, mask, serum and dry shampoo etc. This is a type of ammonium salt which is also known as carcinogenic. Hair experts believe that this chemical has a very bad effect on your eyes.
• Triclosan
In the year 2016, Triclosan used in anti-bacterial soap was banned in many countries. Actually this chemical is used in soap and shampoo including toothpaste etc. Along with this, Triclosan is also used in many perfumes and deodorants etc. Its work is to remove bad smell, but let us tell you, this chemical used in beauty products disturbs our hormones. This increases the risk of cancer.
• Synthetic Fragrances
Who does not know that fragrance gives us a fresh feeling. Dozens of chemicals are used in scented skin and hair care products to smell sweet. As we told you above, such chemical compounds disturb all our hormones. Talk about synthetic fragrances, their excessive and daily use disturbs our reproductive system and humans can also become a victim of dangerous diseases like cancer and asthma.
(Disclaimer: The information given here is based on home remedies and general information. Before adopting it, do consult your doctor. This news does not confirm it.)