Sports
Brij Bhushan Sharan Singh | The controversial 'Bahubali'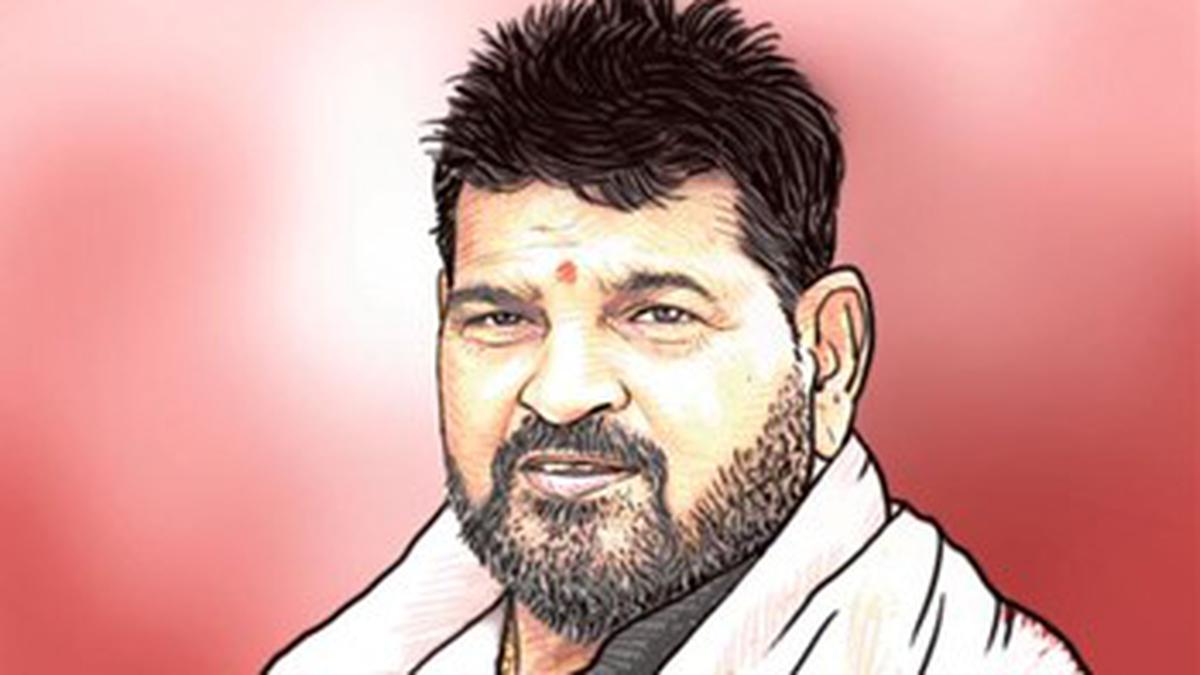 On May 19, Brij Bhushan Sharan Singh, the BJP MP from Kaiserganj in Uttar Pradesh and the Wrestling Federation of India (WFI) chief, announced his plan to organize a 'Jan Chetna Maha Rally' at Ayodhya's Ramkatha Park, on June 5. Within hours, most major junctions in the four districts under Devipatan administrative division — Gonda, Bahraich, Balarampur, Shravasti — and neighboring districts of Ayodhya and Barabanki were filled with huge posters of Mr. Singh, who is facing two FIRs, including one under the POCSO Act, for allegedly sexually harassing female wrestlers. On the posters, he was seen urging everyone to join the rally organized to discuss the "evils" of provincialism, regionalism and caste conflict promoted by some parties.
In the next 10 days, Mr. Singh the length and breadth of these districts, his stronghold, once in a helicopter, addressed more than 30 meetings of supporters and crying innocence. Many of these gatherings saw huge crowd participation, indicating the influence he had built up over the years.
Born on January 8, 1957, in Bishnoharpur village in Gonda district to a wealthy Rajput family, Brij Bhushan Singh's grandfather was an MLA from the Congress. He studied at Saket PG College in Ayodhya, where he got his first experience of student politics, joining the Congress youth wing in the late 1970s. In the 1970s and 80s, he faced many police cases including cases of robbery, murder, robbery, attempted murder, and kidnapping and also under the stringent Gangsters and Goonda Acts. According to his 2019 election affidavit, Mr. Singh, is facing four criminal charges, including serious charges of robbery and attempt to murder.
Mr. Singh was good at assessing the political environment of Uttar Pradesh and joined the Bharatiya Janata Party (BJP), which began to become a force to be reckoned with in the Hindi heartland in the late 1980s. While spending his student days in Ayodhya, the center of the Ram Mandir agitation, Mr. Singh has emerged as a local face of the saffron party. He entered the Lok Sabha on a BJP ticket for the first time in 1991 from Gonda. From then on, there was no going back.
Decade of events
The 1990s were eventful for both the country and Mr. Singh. He was named as an accused in the Babri Masjid demolition case and charged under the Terrorist and Disruptive Activities (Prevention) Act (TADA) for allegedly sheltering the shooters of a notorious UP criminal group, forcing his wife that Ketki Devi Singh to contest the 1996 Lok Sabha polls from Gonda. In 1993, the Rajput leader was accused of assaulting a former UP Minister and another local strongman in Gonda. He was later acquitted of most of these charges. After entering Parliament for the third time from Gonda in 1999, Mr. Singh is his hold on the districts and regional politics, with his wife Ketki Devi Singh having been elected as the district panchayat president in Gonda several times.
A few weeks after being elected from the Balrampur Lok Sabha constituency, once represented by former PM Atal Bihari Vajpayee, in the 2004 elections, a family tragedy befell Mr. Singh. Shakti Saran, his eldest son, shot himself with a licensed pistol of Mr. Singh. He left a note, which said: "You have not proven yourself to be a good father. You didn't take care of us — my brothers, me and sister. When we needed money, you didn't oblige. We have to borrow from others. You said I would be your representative, but all you want me to do is attend weddings. I hope that after my death you will take good care of my brothers and sisters."
The incident changed the parliamentarian significantly, people close to him said. "In the past, he was involved in activities as a contractor leading to criminal charges, but since the incident, he has tried to change his image and hardly disturbs anyone," said Uday Prakash Tiwari, a resident of Gonda. Mr. founded Singh of a range of educational institutions from Bachelor of Education (B.Ed) colleges to Inter and Degree colleges under Devipatan division districts. In 2009, he joined the Samajwadi Party (SP), saying he was ignored by the BJP. For SP, he was a prize catch as he won from Kaiserganj in the same year. Before the 2014 polls, however, Mr. Singh to the BJP, who vowed never to leave the party again. Meanwhile, he strengthened his hold on the Wrestling Federation of India (WFI), defeating Congress leader Deependra Singh Hooda in its presidential polls.
Since January, when the wrestlers' protest against Mr. Singh and the Khap panchayats and farmers from the hinterland of Haryana started giving an ultimatum to the government to act against him, the 'Bahubali' politician was under pressure. But various Rajput organizations have come out in support of him with a Rajput Mahasabha of Muzaffarnagar describing the wrestlers' protest as unethical, adding that the Rajput community will not allow the politicization of this issue based on in caste, indicating protest that is the majority. Jat participation.
The Rajput gathering was not limited to UP Associations of other States which also held similar meetings, expressing solidarity with the six-time MP who alleged that a section of politicians were playing caste politics. on the issue. Despite the allegations and ongoing protests, Mr. Singh seems undeterred. In a public meeting on May 29, in Barabanki, he said, "If a charge is proven against me, I will hang myself."