Sports
Chennaiyin failed to breach the Churchill defence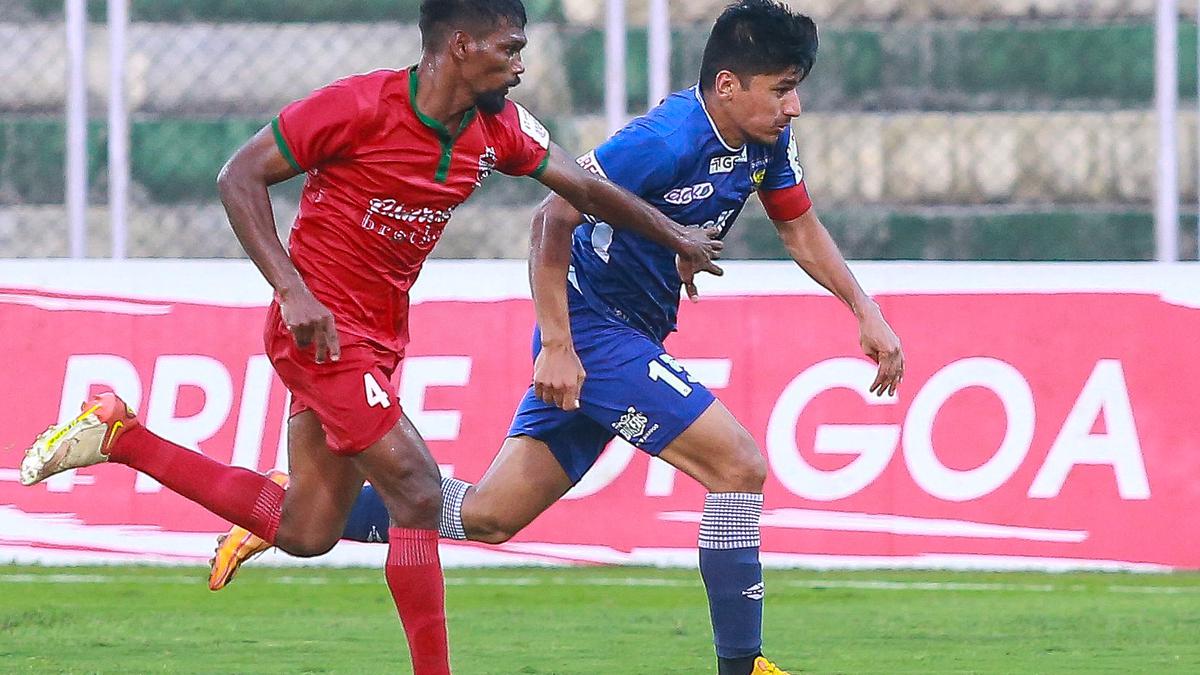 Joseph Clemente, left stands in defense for Churchill Brothers against Chennaiyin FC in the Super Cup at Manjeri on April 15. | Photo Credit: SAKEER HUSSAIN
It may have netted four goals against fellow-ISL side NorthEast United in its opening match, but Chennaiyin FC failed to score a single against I-League team Churchill Brothers on Saturday. A goalless draw in the Group D match earned Churchill its first point in the Super Cup.
It was also a well-deserved point for the Goan side, who fought hard against their formidable rivals. It was a very good defense until Chennaiyin's forwards were denied. Joseph Clemente was the standout performer in the Churchill defense.
Churchill were reduced to 10 men at the end when Richard Costa was sent off after picking up a second yellow card. Chennaiyin could not take advantage of that, just as it could not with all the chances it created in the game itself or the greater percentage of possession (63).
Chennaiyin had 17 shots on goal (against Churchill's seven) and earned 10 corners (against five). It was definitely that kind of day for the team from Chennai.
Right from the start, Aakash Sangwan started some threatening moves for Chennaiyin on the left side. In the eighth minute, he gave a superb pass to Edwin Vanspaul, who failed to connect with it.
Although Churchill was forced to defend for most of the match, it also created some scoring opportunities, especially for Ansumana Kromah. Bad endings are one of the themes of the match.
Later, NorthEast United beat Mumbai City 2-1. The winners led 1-0 at half-time.
The result: Chennaiyin FC drew 0 with Churchill Brothers 0; NorthEast United 2 (Wilmar Jordan Gil 32- pen & 50) bt Mumbai City 1 (Lalengmawia Ralte 85).