Sports
Croatia reached the final of the Nations League after knocking out hosts Netherlands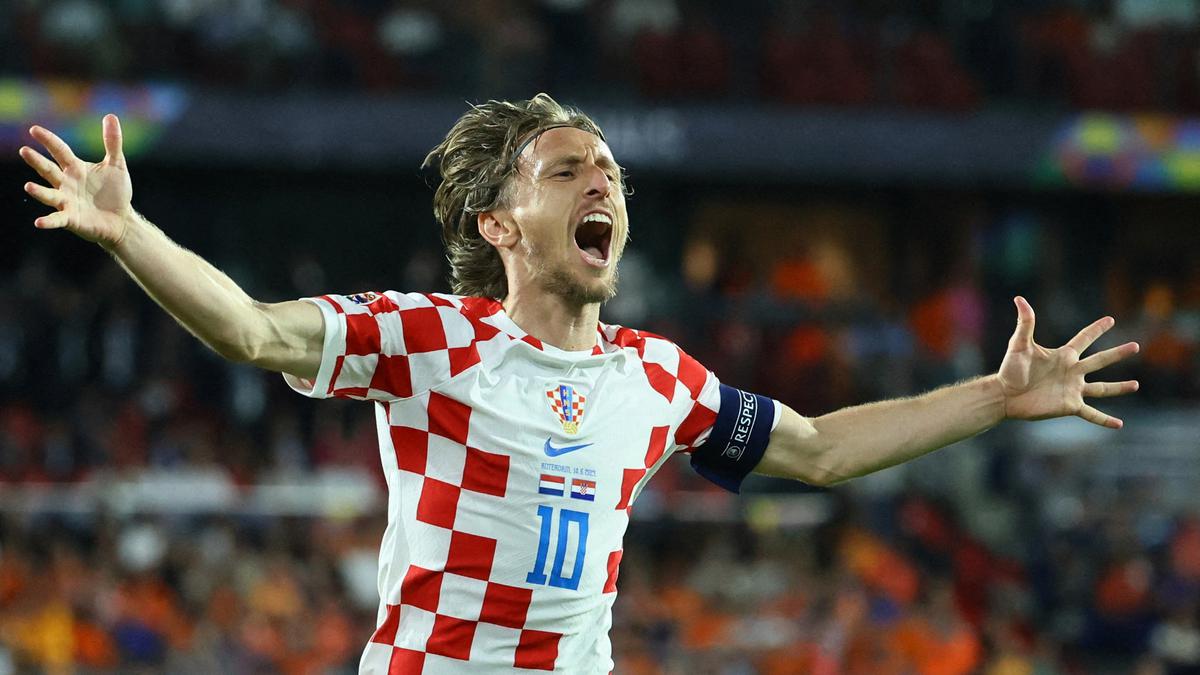 Croatia's Luka Modric celebrates scoring the team's fourth goal in the UEFA Nations League semifinal against the Netherlands in Rotterdam, the Netherlands on June 14, 2023 | Image Credit: Reuters
Croatia scored twice in extra time to beat the Netherlands 4-2 in their Nations League semi-final in Rotterdam on Wednesday and advance to Sunday's decider.
Croatia will play either Italy or Spain, who will meet in the second semi-final in Enschede on Thursday, for a first major title as they continue their form from last year's World Cup in Qatar, where they finished third.
Substitute Bruno Petkovic headed home a stunning shot from the edge of the penalty area eight minutes into added time to put them on their way and Luka Modric ensured Croatia's victory with a late penalty, their second in the game.
The Dutch, who are hosting the four-nation tournament, forced extra time with a last-gasp equalizer to ensure it finished 2-2 after 90 minutes despite being outplayed in front of their home fans at the Feyenoord Stadium.