Sports
Fleming rules out changes in CSK's batting order after defeat to RR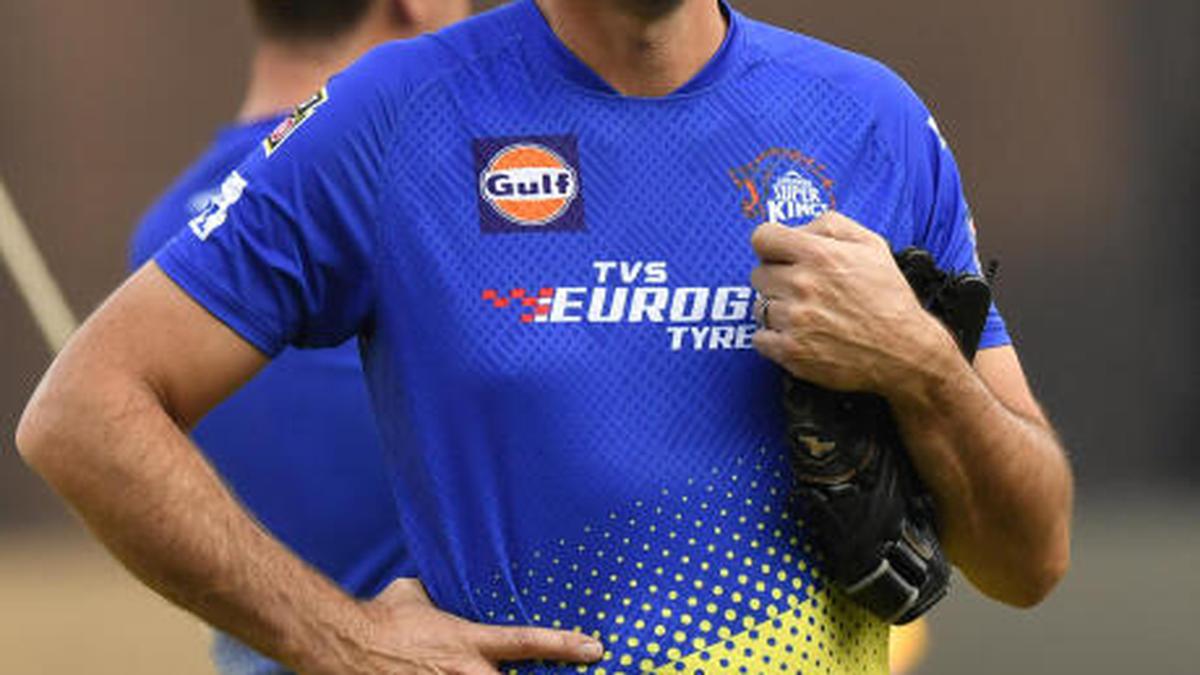 Chennai Super Kings head coach Stephen Fleming believes that they did not feel the need to change the batting order | image file | Photo Credit: MURALI KUMAR K
Chennai Super Kings (CSK) may have failed in their run-chase against Rajasthan Royals (RR) but head coach Stephen Fleming said they did not feel the need to change the batting order because "they don't care about things that are happening. well ".
Set a target of 203, CSK managed 170 for six to suffer a 32-run loss, their third defeat in eight matches this IPL season.
When asked if CSK might send some of their big-hitters up the order, Mr. Fleming said, "Setting roles are very important. (Ajinkya) Rahane has been excellent for us at No. 3. No we disrupted things that were going well. We just came up against a team that accelerated the ball. We couldn't get any real momentum in the first six overs."
"Devon Conway, who is in outstanding form, cannot get underway. The rhythm of the innings was slow. When we tried to catch the game up, we made mistakes," he added.
Playing at the Sawai Mansingh Stadium, Rajasthan made 64 not out in the powerplay, and went on to amass 202 for five after batting first as Chennai managed just 42 for one in the first six overs. .
Mr. admitted Fleming, who lost the match in the powerplays, said the opposition was "overwhelmed" with both bat and ball in the first six overs.
"The first six overs, they were outstanding with the bat and the ball as well. That just set the two innings up for them," said Mr. Fleming at the press conference.
"We could be better, but part of it is playing away from home — trying to figure out the right length to bowl, what kind of swing conditions we're going to get. That's part of the challenge of playing," Mr said. by Fleming.
Opener Yashasvi Jaiswal scored a 43-ball 77 to set the tone before Devdutt Padikkal (24 not out) and Dhruv Jurel (34 off 15) provided a late charge to propel RR.
The CSK bowlers were a bit unlucky as several edges went for boundaries in the last overs.
"This pitch is very different in appearance than the last one. It was played well. It starts to get slower towards the end, but Rajasthan played a good game at home. They came out of the blocks well. Jaiswal played a good innings to create some momentum," added the 50-year-old coach.
"We came back quite nicely in the game. We were a little bit unlucky. In the last 3-4 overs, just with a few nicks, probably 16-20 runs more than what we thought. That's just how the game goes. The The extra 20 runs were tough."
Mr. Jurel said he practiced for match situations where he could make an impact with some balls.
"My mantra is to bat and rest will take care of itself. I just played with the situation. I did three-four hours batting every day. I make sure I'm getting something from my batting," said Mr. Jurel.
"I try to keep the game simple. I know I can hit anywhere. Even if I play 6-7 balls, I know I can get big hits and change the game completely. This is a spot which was given by the management so I practice like that. It doesn't feel that if I get runs or my balls are less, I have to score big runs, it doesn't matter," he added.
Mr. Jurel was run out by MS Dhoni and the batsman said he was just lucky to be part of the Indian legend's field.
"I'm fortunate enough to share the field with MS Dhoni. I have always dreamed of it. I don't feel the pressure, I feel motivated. He's behind me, he's watching me, that's enough for me," he said.