Sports
French Open 2023: Novak Djokovic, Carlos Alcaraz ready to start at Roland Garros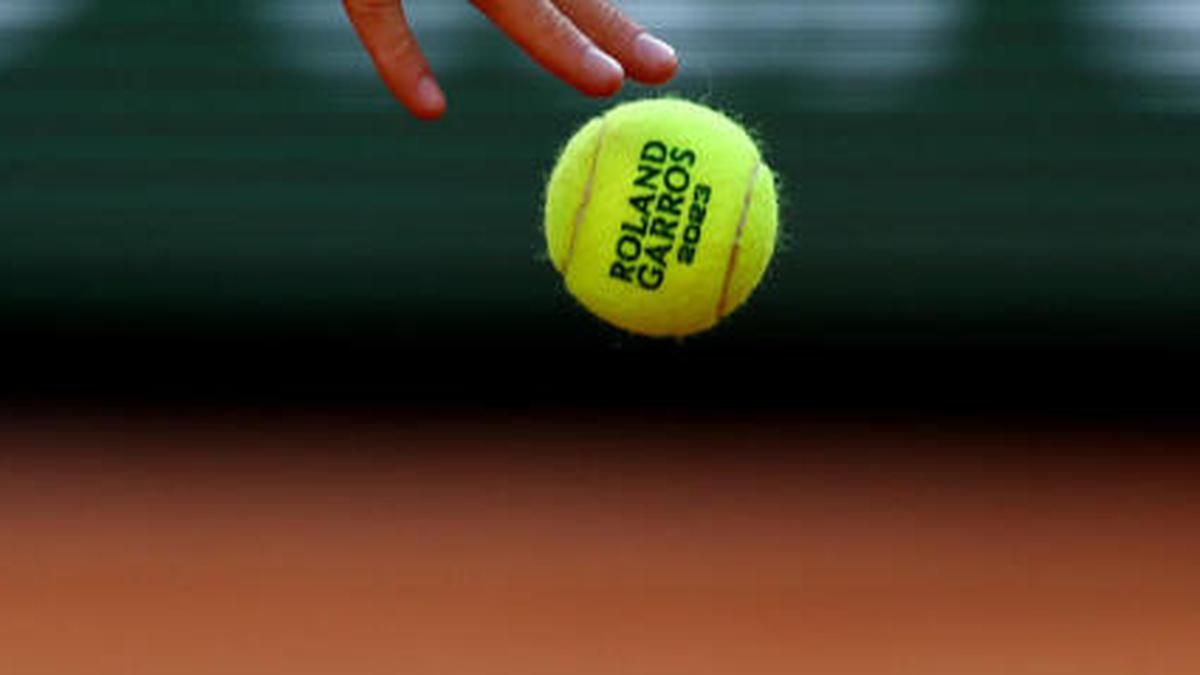 Carlos Alcaraz and Novak Djokovic, two men expected to walk away from the French Open, will make their 2023 Roland Garros debuts on Monday | Image Credit: Reuters
Carlos Alcaraz and Novak Djokovic, two men expected to walk away from the French Open, will make their 2023 Roland Garros debuts on Monday against a pair of opponents who have never played a Grand Slam match.
Alcaraz, a 20-year-old from Spain ranked No. 1 who won the US Open in September, will face Flavio Cobolli, an Italian ranked 159th. Djokovic, who won two of his 22 major championships in Paris, will face Aleksander Kovacevic, an American ranked 114th.
Asked to compare the Alcaraz of today to the Alcaraz of a year ago, his coach, 2003 French Open champion Juan Carlos Ferrero, began by saying: "As a person, I'd say he's more mature."
And then Ferrero added: "As a player, I think he has grown, like, very fast on the court. He can, let's say, read the matches better."
Djokovic began his quest to break the men's record he currently shares with Rafael Nadal by winning Grand Slam trophy No. 23. Djokovic may also become the only man with at least three titles from each major.
Other major champions on the Day 2 schedule are Sloane Stephens, Petra Kvitova, Jelena Ostapenko, Stan Wawrinka and Dominic Thiem.
WHEN DO THEY PLAY ON MONDAY?
Play begins at 11 a.m. local time in Paris, which is 5 a.m. EDT, anywhere but the main stadium, Court Philippe Chatrier, where the first match — 2017 US Open champion Stephens against two-time major finalist Karolina Pliskova — is scheduled to begin at 11:45 am local time, which is 5:45 am EDT. Djokovic-Kovacevic will be next on that court. Alcaraz-Cobolli is the third match on Court Suzanne Lenglen, so it could start around 4 pm local time, which is 10 am EDT.
WHAT HAPPENED SUNDAY?
How many seeded players came out: No. 8 Maria Sakkari, No. 21 Magda Linette, and No. 29 Zhang Shuai from the women's draw; No. 20 Dan Evans and No. 30 Ben Shelton from men's. However, the biggest news of the day came out of a straight-set victory for the No. 2 Aryna Sabalenka of Belarus. That's because her opponent, Ukraine's Marta Kostyuk, didn't touch the net — something she has consistently avoided doing to players from Russia and Belarus since those countries started the war in Ukraine more than a year ago. past. The crowd, apparently unaware of why Kostyuk avoided Sabalenka after the match, booed and whistled.
GET CAUGHT
What you need to know about the second Grand Slam tennis tournament of the year:
– Nadal is not here
– Djokovic can break a match with Nadal by winning Slam No. 23
– Swiatek, Aryna Sabalenka, Elena Rybakina shared four major titles
– Alcaraz, Djokovic drawn to meet in the semifinals
– Facts and figures about the French Open, including a look back to 2022