Sports
I believe I am a huge work in progress, says Tejaswin Shankar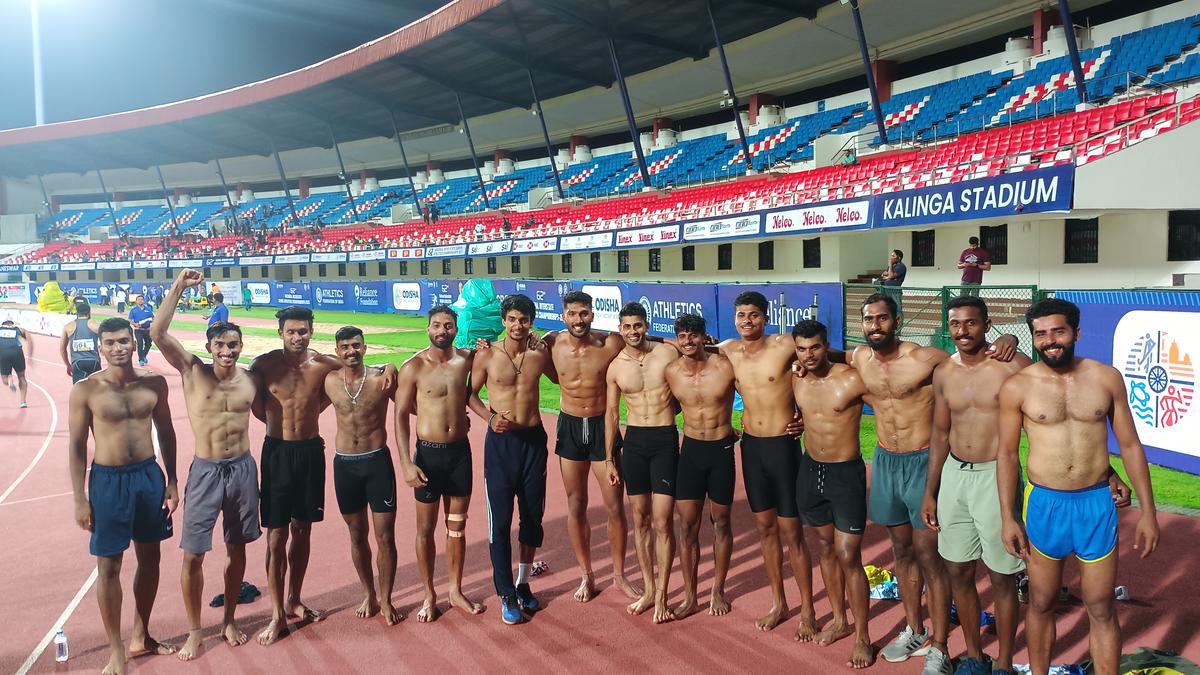 Achieved personal bests in three decathlon events, high jump (2.20m), pole vault (4m) and javelin (52.32), in grueling conditions to score 7,576 points in the 62nd National inter-State athletics championship in Bhubaneswar and qualify for the Asian Games many spoke of Tejaswin Shankar's potential in what is undeniably the toughest discipline in athletics.
Trying to make a mark in the grueling multi-discipline sport, Tejaswin, who aspires to be the country's 'torch-bearer of decathlon', missed out on Bharatinder Singh's 2011 National record of 7,658 by 10 points to experience a close – yet-so-far moment in the Jim Click shootout competition in Arizona, USA, in April.
Tejaswin wanted to achieve this in his first decathlon outing in the country at the inter-State meet, but in the testing conditions he wisely chose to settle for the immediate target of qualifying for the Asian Games. He also left all doubts about his ability to compete well at the Asian championships in Bangkok, which will also be hot and humid, next month.
The big takeaway for Tejaswin's inter-State performance was that he rose to the challenge after getting less than satisfactory results on the first day of his competition. He pushed himself to win the title.
"Everyone has strengths and weaknesses. I'm a solid day one guy. The first events were good for me and I was getting a lot of points but that's where I lacked in this meet which was a new challenge for me. I didn't perform badly on the first day. On the second day, all my weak events were there. I usually play catch up in the two-day event after a good performance on the first day. That's why I was really happy that I was able to step up and pull my day two score," said Tejaswin.
It is no wonder that Tejaswin, the Commonwealth Games bronze medalist who specializes in the high jump and has a personal best of 2.29m, appreciated his high jump showing at the Kalinga Stadium as it boosted him on a below-par day one.
"There's a lot going on. So the personal best is different in the dedicated event, the PB is different in the decathlon."
Like a golfer who remembers the minute details of his game on every hole, Tejaswin spoke passionately about his 10 events, especially the pole vault and javelin on the second day.
"The pole vault is one where I felt I had to do something. Kudos to Siva (Subramani) bhaiya. He is my coach in the vault, he helps me on the sidelines. Because it is one of the most technical events not only because there is an extra implement outside of your body, which is the pole. To figure out the adjustments between high jump and pole vault, you have to understand it like a physics problem. There are some minor adjustments that i had to do (which i did), thanks to Siva.The 4m jump here was a personal best for me.
"Pole vault really gave me the motivation that something different can happen today. I was expecting 47-48m in javelin because my best was 46.84m. Throwing 49m on my first attempt, then 51m and 52m on my last attempts gave me a good cushion going into the (last event) 1500m.
Tejaswin has come to terms with the fact that he will not be able to go for the National record. "I can still do NR in the future. It is best to break NR by more than 100 points instead of just 10 points."
The amiable 24-year-old, who spent the last few years in the USA, sought the inputs of Army coach and former National record-holder Kulwinder Singh during the competition and won over fellow-athletes to get the necessary push from them.
"Tejaswin is a good athlete. He is the bahubali (strongman) of Indian athletics. After Bhartinder Singh, he is the second Indian athlete to cross 7500 points and has the potential to score 8000-plus points and even win an Olympic medal," said Kulwinder, who broke a 33-year-old National record in 2000 and taught Bhartinder .
"His competitions are different in the USA and here. There, due to the weather, they start the competition in the afternoon and finish it in the evening. Here, since the events are split between morning and evening sessions, recovery time is less.
Kulwinder said that Tejaswin needs to correct some technical errors. "It's not easy to perfect the technical side in 10 events as the techniques of one event creep into another."
"I believe I am a huge work in progress with so many opportunities to improve," agreed Tejaswin.
The affable Delhi boy, who overcame a nosebleed and an unstable ankle to claim the title, imported the culture of camaraderie among fellow-decathletes from the USA to India and dedicated his win to his competitors. His posing for photographs with all the competitors, after taking off their shirts, in Arizona and at Kalinga Stadium bears a striking resemblance.
"In the end, we end up creating camaraderie among us. Paseene mein bhi hum hug karte hai (We hug each other through all the sweat). On the first day, we didn't know each other's names, but now we have developed (such) friendship that someone destroyed his own race to qualify me. That's the spirit of the decathlon. That is why everyone should tune in and watch the decathlon.
"If I could, I would break the medal into 18 equal pieces and give it to them. I hope, at least, I have a picture of them and I hope you (media) will use that picture and not use mine alone," said Tejaswin, dedicating his gold to his competitors.
Kulwinder is impressed with Tejaswin's stamina. "Look at that picture of all the athletes, his physique is as good as one and a half of his fellow athletes. If he wants to train with us at the Army Sports Institute (ASI), Pune, he is welcome. After all, the Indian Army wants to win a medal for the country," said Kulwinder.
As Tajaswin prepares for the upcoming big events, including the Asian Games, athletics enthusiasts will keenly follow the progress of this spirited athlete.