Sports
I can now spend more time with my son: Sania Mirza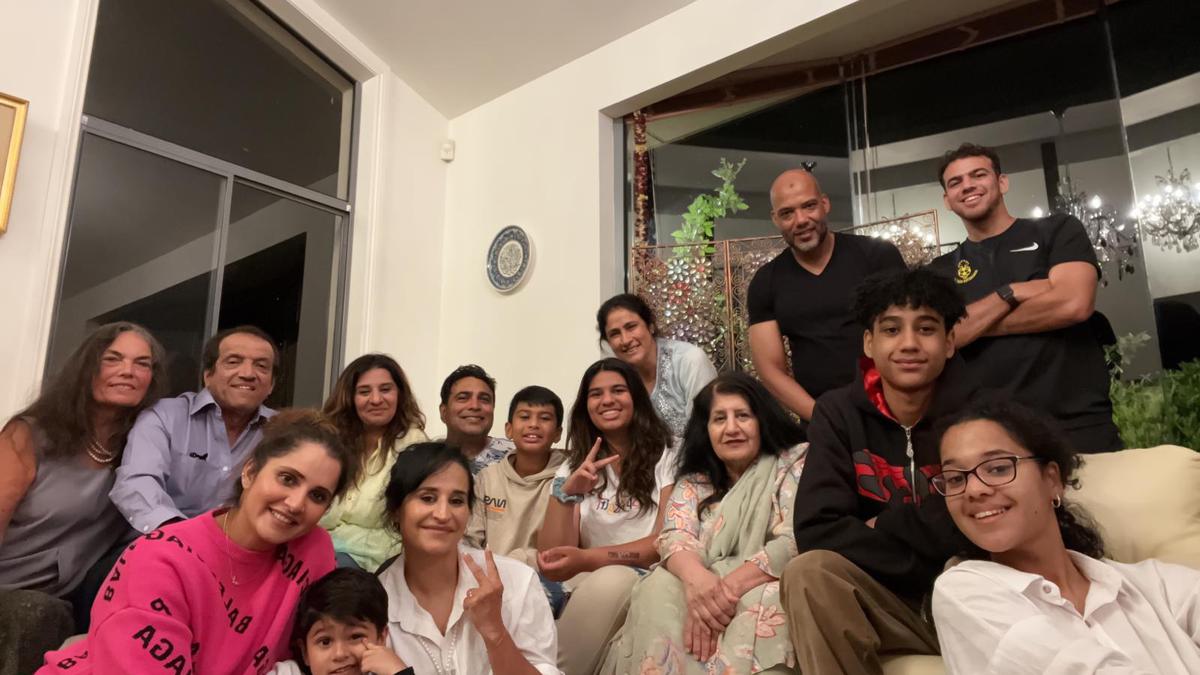 Sania Mirza after the Australian Open mixed doubles final in Melbourne on Friday. | Photo Credit: Special Arrangements
Imran Mirza is in his familiar role, watching from the stands as his famous daughter Sania Mirza and her mixed doubles partner Rohan Bopanna play in the final of the 2023 Australian Open (they finished runners-up), in what was his final Grand Slam appearance, announcing his decision to retire from the sport next month.
And, when 36-year-old Sania broke down in tears during her post-match comments, the mood was reflected in the Mirza family. Because they know what sacrifices are required to facilitate the evolution of gifted, young talent into a champion.
Best moment
"For me, Sania winning the 2015 Wimbledon was the greatest moment. Then comes being ranked World No. 1 for 91 weeks," said the proud father. The Hindu. "It all started in 2015, when she won the WTA Hyderabad Open women's singles. The 14 medals for India (eight in the Asiads, four in the Afro-Asian Games and two in the Commonwealth Games are also truly memorable," he said.
Sadly after a career-best World ranking of No. 27 in women's singles in 2007, a wrist injury forced her out of the circuit for a year in 2008, a period that could have meant curtains for many. But, Sania, as usual, proved that she is a fighter and remained one.
"Beating Grand Slam champions Martina Hingis (twice), (Svetlana) Kuznetsova and (Victoria) Azarenka and beating Dinara Safina before she became World No. 1 were both remarkable," Imran said.
Extraordinary emotion
Sania, for once, showed emotion. "I never thought I would be able to play a Grand Slam final in front of my son. If I cry, it's only happy tears," Sania said, tears rolling down her cheeks at the post-match briefing.
"My son needs me more than ever and I can't wait to live a little quieter and calmer life while giving him more of my time than I do now," Sania said.
Well, the lifestyle may not be the same again for the Mirzas, who are used to a strict daily schedule, taking care of every minute detail of Sania's tennis career for nearly three decades.