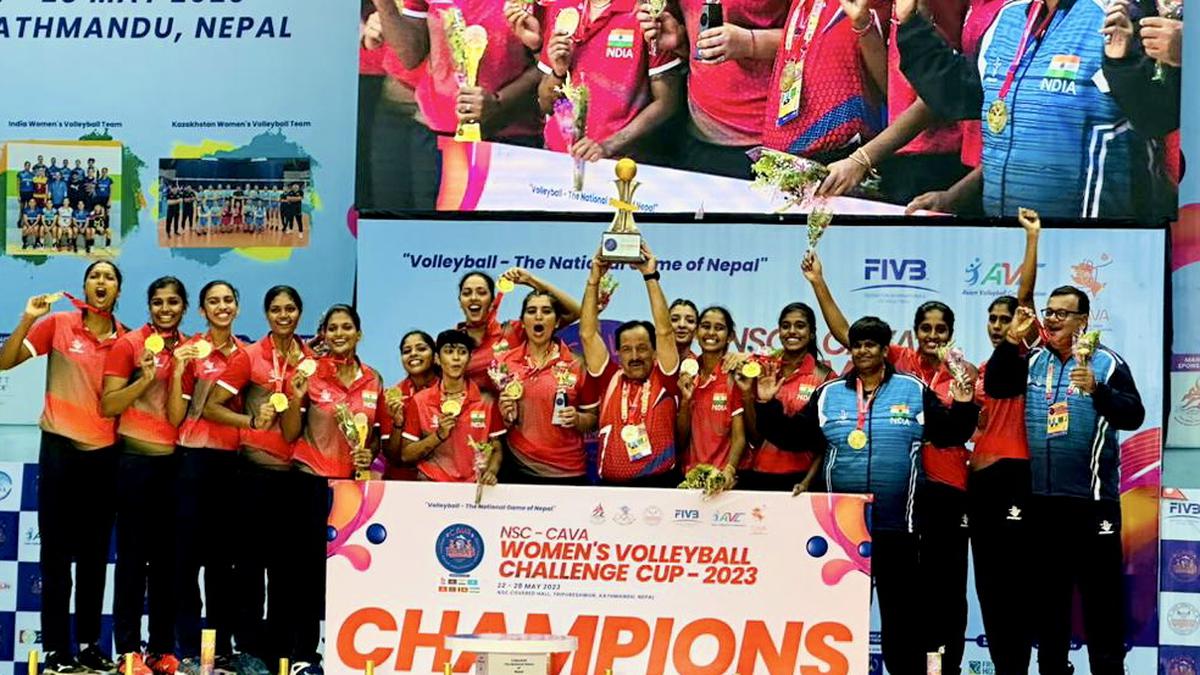 Jubilant: The Indian team, which bagged gold in the CAVA Volleyball Challenge Cup for Women in Kathmandu on Sunday. | Photo Credit: Special Arrangements
Sports Bureau
India defeated Kazakhstan 25-15, 25-22, 25-18 in the final to clinch the gold at the Central Asian Volleyball Associations (CAVA) Volleyball Challenge Cup for Women in Kathmandu on Sunday.
Professor Dr. Achyuta Samanta, MP and president, Volleyball Federation of India (VFI), S. Vasudevan, chairman, VFI, and other officials greeted the players and the coaching staff.
The team was led by Nirmal Tanwar. Pritam Singh Chauhan is the head coach and Vaishali Phadtare is the assistant coach.