Sports
IPL 2023: How DJ Zen created magical moments for MS Dhoni with Rajinikanth and Kamal Haasan hits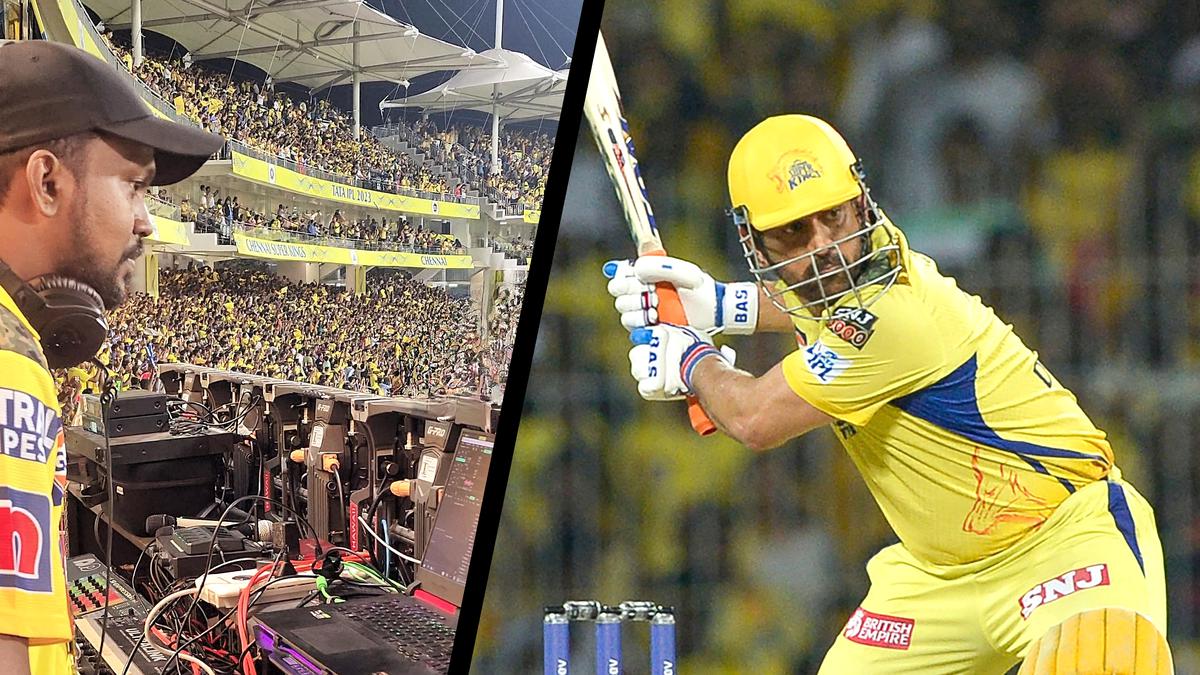 DJ Zen, who played viral hits for MS Dhoni at Chennai's MA Chidambaram stadium
MS Dhoni steps onto the ground. DJ Zen pressed a button.
The thousands of fans, all wearing yellow at the Chepauk stadium, went wild.
It has become a familiar sight for the cricket lovers of Chennai in this edition of the Indian Premier League (IPL). Playing superhit Tamil cinema tracks for every player, especially Dhoni, DJ Zen — manages c
onsole in the IPL for the first time — is making a lot of noise, quite literally.
If 'Once upon a time, there lived a ghost' from Kamal Haasan's Vikramat the beginning of the season, it was the Vishwaroopam track accompanied by Dhoni's walk to the crease in the final phase of the league. Rajinikanth's iconic Tamil 'introduction numbers' also added to the goosebump-inducing moments.
Watch | DJ Zen plays Padayappa for MS Dhoni
KC Senthil Kumar aka DJ Zen is the man behind this magic. "This IPL has been the most memorable for me," Zen said in a phone call, "I'm happy that I have played a small part in enhancing some tremendous cricketing moments on the ground."
Although the songs played in the IPL are not new, this year, MS Dhoni's entry into the stadium was one of the most anticipated moments of this season. DJ Zen plans that all-important 1 minute 15 second celebration with the utmost detail. "Dhoni takes a few extra seconds to prepare, and that gives the audience time to enjoy and then settle down, before he faces the ball. When he entered, we joined the music, because the ground was very noisy. When he goes on the pitch, we play the lyrics , so the audience can relate to him. "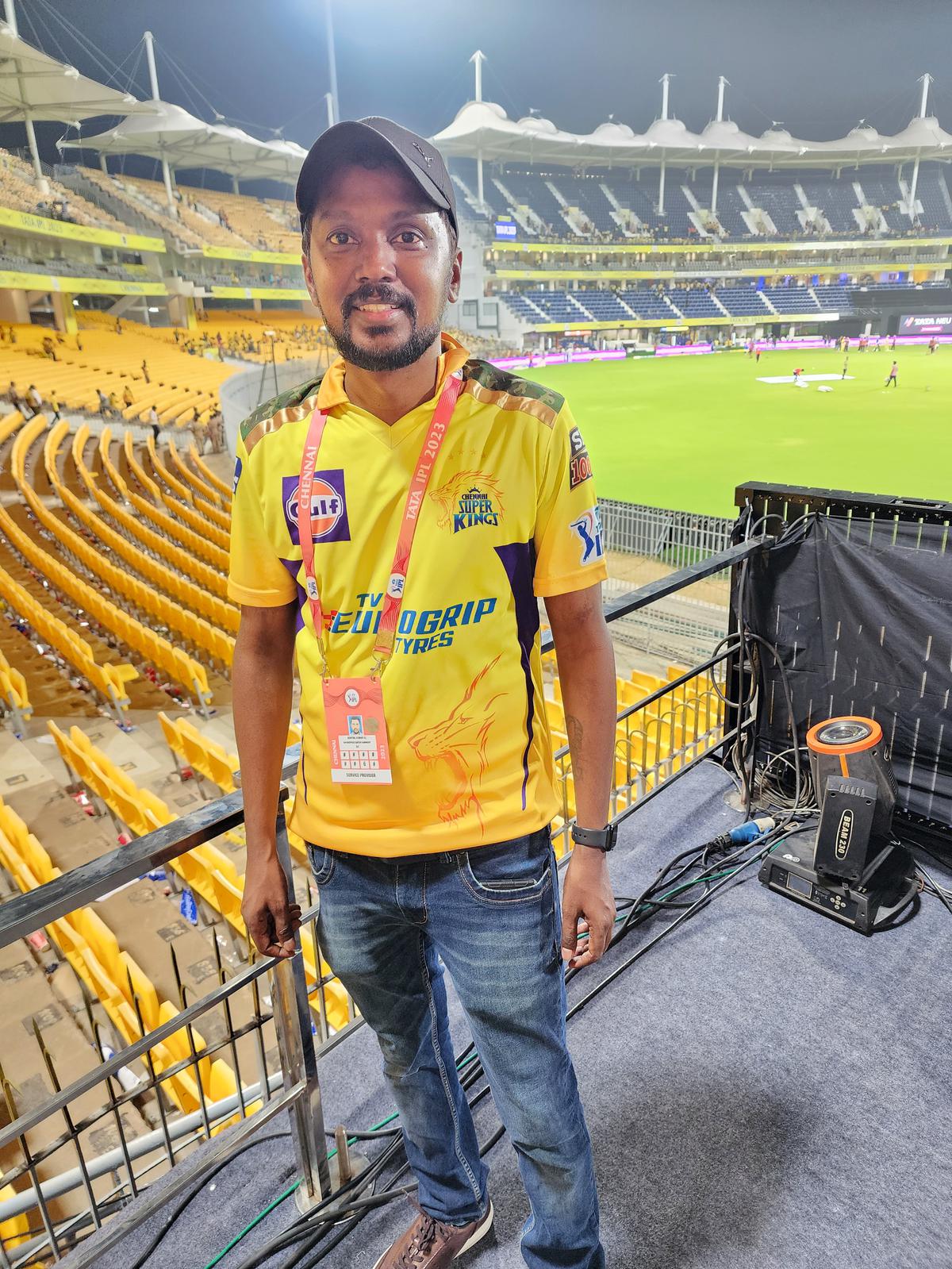 DJ Zen and Chepauk | Photo Credit: Special Arrangements
He refers to tracks from hit Tamil films such as Padayappa, Baasha and Vikram, which not only has lively music but also lyrics that match the situation in which the game is set. So, when Shivam Dube hit a couple of sixes, Zen played 'Doobey Doobey' from Gehraiyaan. Or when Ravindra Jadeja started batting, he went along with a tune like 'Mannipaaya' (Can you forgive me?), based on what the southpaw said in an on-ground interview during the last match.
From AR Rahman to Anirudh, tracks from many composers have been played at Chepauk this season. And the Chennai audience, with its fascination for all things cricket and cinema, was in for a treat.
"As a DJ, it helps if you are a cricket fan. For example, I followed the sport for many years, thanks to my father's keen interest. While I'm focused on the job at hand, I also keenly follow the proceedings of the match, which helps me really enjoy my work," says Zen, who has shortlisted around 100 to 150 songs without copyright from all languages ​​started by IPL.
Watch | DJ Zen played Viswaroopam for MS Dhoni
Zen revealed that he chooses a track for each player to enter — but also has to adapt quickly if there's a change in who walks to bat. The DJ team has a team sheet, but also has a phone with a maximum zoom lens ready, so they can see which player is coming in, and quickly play the appropriate track. "The players themselves may not understand some of them, because they are Tamil songs, but the audience understands them, and that is my success," says Zen.
For Zen, who hails from Tirunelveli and is also a visual artist, IPL 2023 has become a huge platform. "Social media plays a huge role in reaching the on-ground experience to millions who are not physically present," he said. His Instagram video of Dhoni entry with music from Padayappa has garnered over 10 million views on Instagram alone. He added, "On TV broadcast, the viewer might miss the music because of the ad breaks, but the atmosphere on the ground is something magical."