Sports
IPL 2023 | Laser show, folk dance, live band to attract fans to matches in Guwahati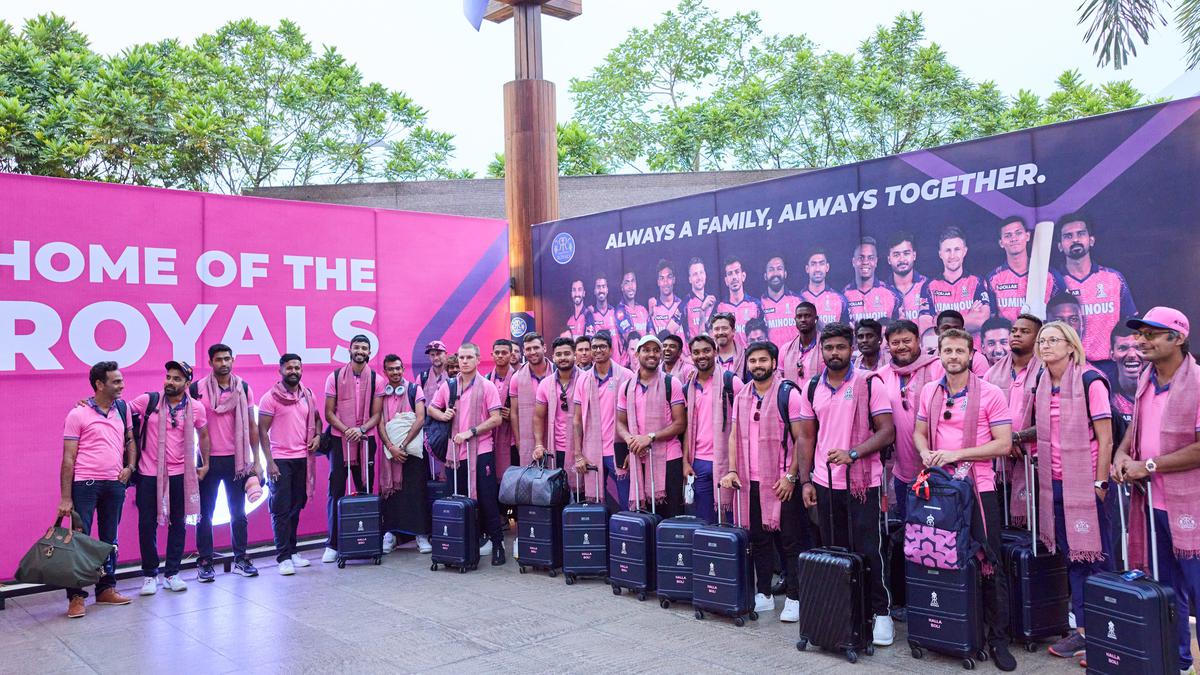 Rajasthan Royals team members have reached Guwahati. The Assam Cricket Association (ACA) Stadium has been designated as one of the 'home' venues for RR. Photo: Twitter/@@rajasthanroyals
From folk dances to laser shows, IPL matches in Guwahati will have more than just cricket in store for fans when Rajasthan Royals (RR) play their 'home' games this edition .
The Assam Cricket Association (ACA) Stadium here has been designated as one of the 'home' venues for RR, who will take on Punjab Kings on April 5 and Delhi Capitals three days later.
"The focus is on cricket, for sure. But along with that, fans will also be treated to some quality match day entertainment," said BCCI joint secretary Devajit Saikia.
He said that a first-of-its-kind laser show will be displayed between the two innings in both matches.
"The usual visual displays will be there. Along with this, the ACA has planned a laser show that will be one of the greatest ever in the entire North East," he added.
Cultural shows are planned before the start of the game on both days, with a mix of folk dances and live bands, he said.
"Folk dances of Assam and Rajasthan will be performed before both the matches. Various bands and local singers will also perform. ACA promotes local artistes so that they get a bigger platform, " added Mr. Saikia.
Cultural shows must end 50 minutes before the start of play. Live performances were a common feature of most IPL matches in the past, but these have been reduced since the COVID-19 pandemic.
"We are delighted that ACA is bringing back the entertainment side of IPL matches with this," said RR executive chairman Ranjit Barthakur.
Meanwhile, the RR and Punjab Kings teams reached Guwahati on April 3.