Sports
IPL 2023 | Samad is desperate to show his worth to the team: Badani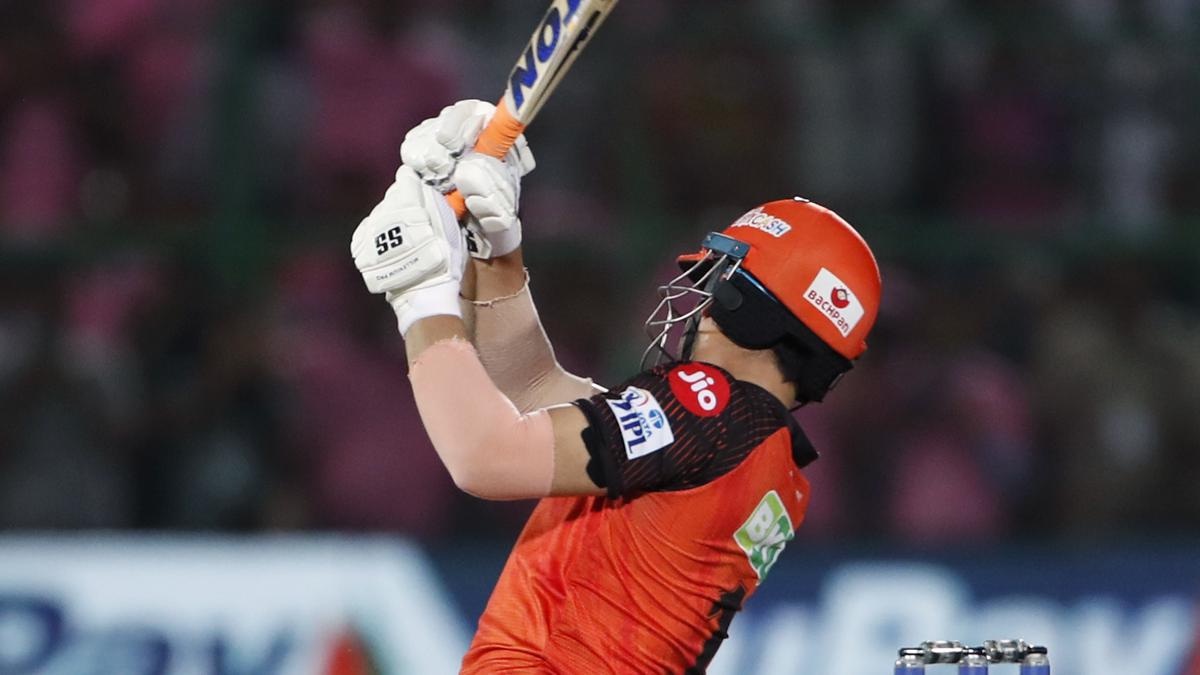 Abdul Samad of Sunrisers Hyderabad plays a shot during the Indian Premier League cricket match between Rajasthan Royals and Sunrisers Hyderabad in Jaipur on Sunday, May 7, 2023. | Photo Credit: AP
Sunrisers Hyderabad batting coach Hemang Badani said Abdul Samad redeemed himself with a match-winning effort against Rajasthan Royals as the previous failures "hurt" the Jammu and Kashmir batter inside.
The 21-year-old has been with SRH since the 2020 season but has given them little return on investment. However, he restored faith on Sunday night with a 7-ball 17 in SRH's chase of 215.
SRH needed four runs off the last ball of the game and Samad smashed Sandeep Sharma for a straight six, caught on a no ball in the previous delivery.
Glenn Phillips brought SRH back into the game with a 7-ball 25.
The win keeps SRH alive in the tournament.
"It's a good win for us as it gives us momentum. Some games could have been different for us, especially the last game against KKR where we needed 9 from the last over. We didn't finish that. Also the game against Delhi at home we should have finished," said Badani.
"It will give a lot of belief to guys like Samad because we feel he has missed a few times and if he has done it here, next time he will bat differently in a similar situation."
Badani revealed that Samad was disheartened after losing to KKR.
"I have to give full marks to Samad. He was the first one to come to me after the last game and say 'I should have finished the game'. He owns it. He didn't finish well and wasn't happy about that.
"He thinks that 'I am a retained player and I want to show the team that I am worth its time and investment'.
"Some sides tried to do some things against him and we did that. One of them came out tonight," Badani added.