Sports
IPL 2023: Why Chennai Super Kings fans are overcome with emotion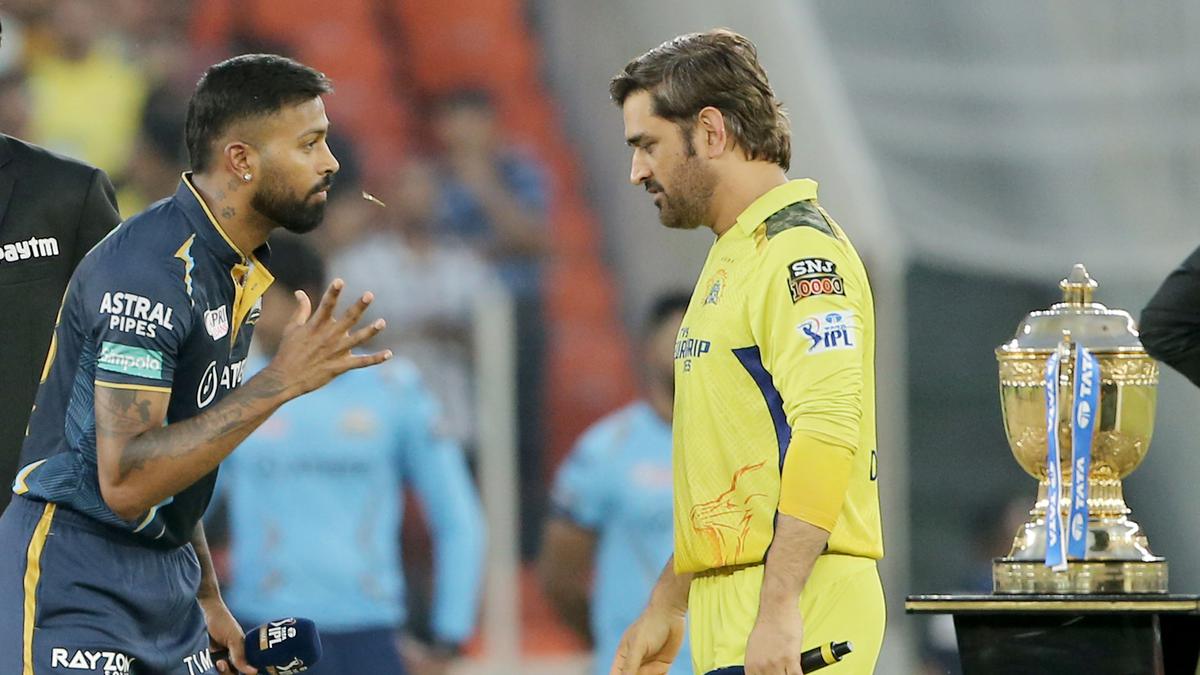 Gujarat Titans skipper Hardik Pandya and Chennai Super Kings skipper MS Dhoni in IPL 2023 finals | Photo Credit: ANI
Chennai Super Kings is not a team. It is an emotion.
That said thousands of fans from Tamil Nadu boarded trains and flights, and braved rains and traffic to watch their favorite men in yellow lift the IPL 2023 trophy. A last-ball nail-biting thriller in the rain-affected final was more than an emotional roller-coaster for the many CSK fans who had gathered to catch a glimpse of 'Thala' Dhoni. We spoke to some fans to gauge the excitement:
Varalaxmi Sarathkumar, Actor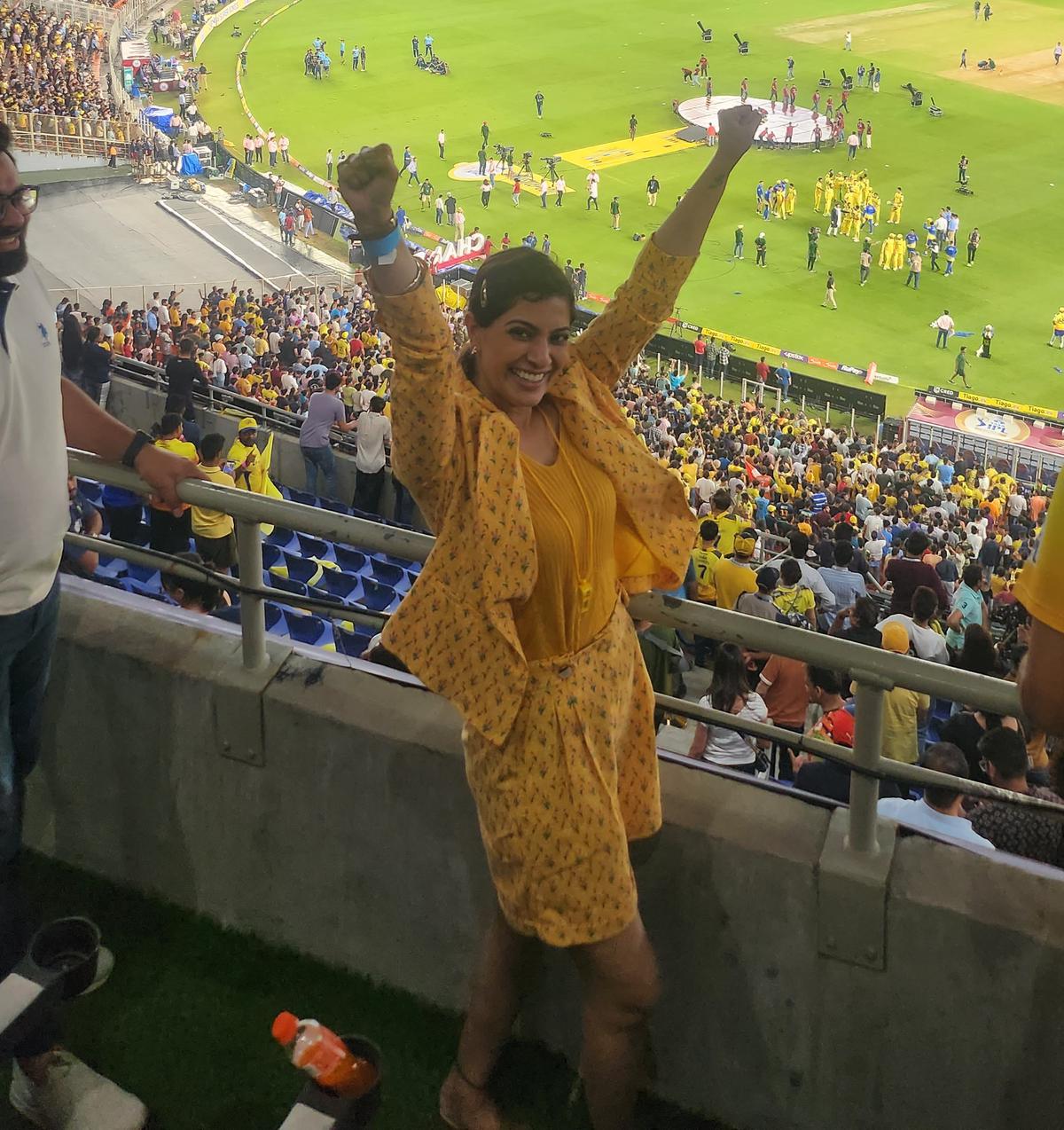 Varalaxmi Sarathkumar | Photo Credit: Special Arrangements
I got goosebumps after the CSK win. It gave me so much happiness.
The last few days have been very important for many of us who have traveled from Chennai to Ahmedabad to watch the match. Rain spoiled our plans on Sunday night – we stayed back at the hotel, but I heard stories of many avid cricket fans sleeping in train stations and malls to watch the live action.
On the night of the final, the entire stadium was bathed in a sea of ​​yellow, with fans not only from Tamil Nadu but all over the world. It was crazy to watch something like that at the home ground of Gujarat Titans. Most of them came hoping to watch one person: MS Dhoni.
The best moment, for me, was when Dhoni picked up Jadeja and cried. It shows us what this win means to him. I promised myself that if CSK wins, I will become a vegetarian for a month. Now I have to plan how to make that happen!
Saravanan Hari, CSK superfan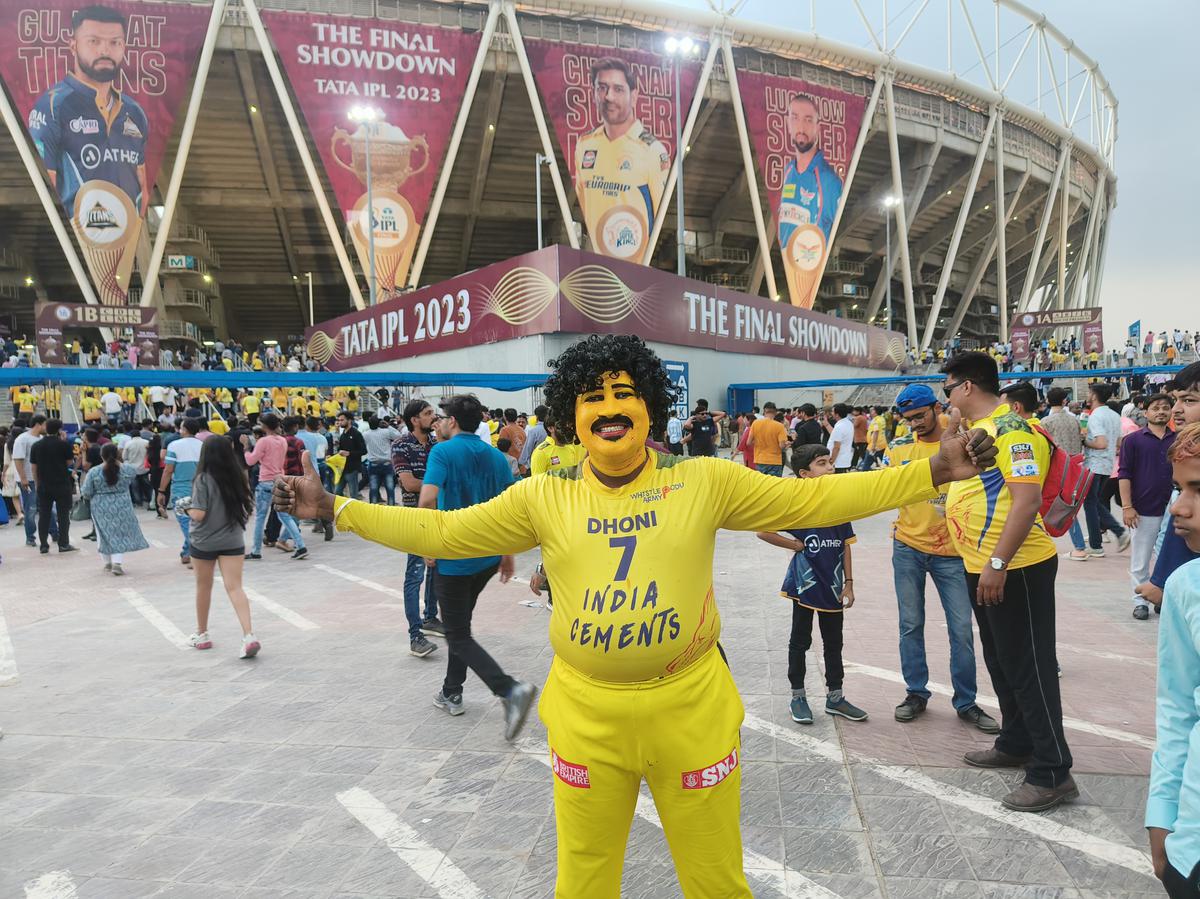 Saravanan King | Photo Credit: Special Arrangements
Who would have thought that a T-20 game would be played in three days? And, who would have thought that, at the end of it, Captain Cool Dhoni would be a bit emotional, perhaps for the first time?
There are no words to explain the joy I felt when Jadeja hit the winning runs off the last ball. Over the past few days, I have seen many Tamil-speaking people in Ahmedabad, and they all have one passion and wish: to watch CSK lift the IPL cup, once again.
On the first day of finals, there is mazhai (rain). And, the next day, there was kaneer mazhai (tears of happiness).
The 2018 finals win is my favorite cricketing moment till date, but IPL 2023 is incredible and very emotional as a fan of Dhoni and the men in yellow.
Aravind SA, stand-up comedian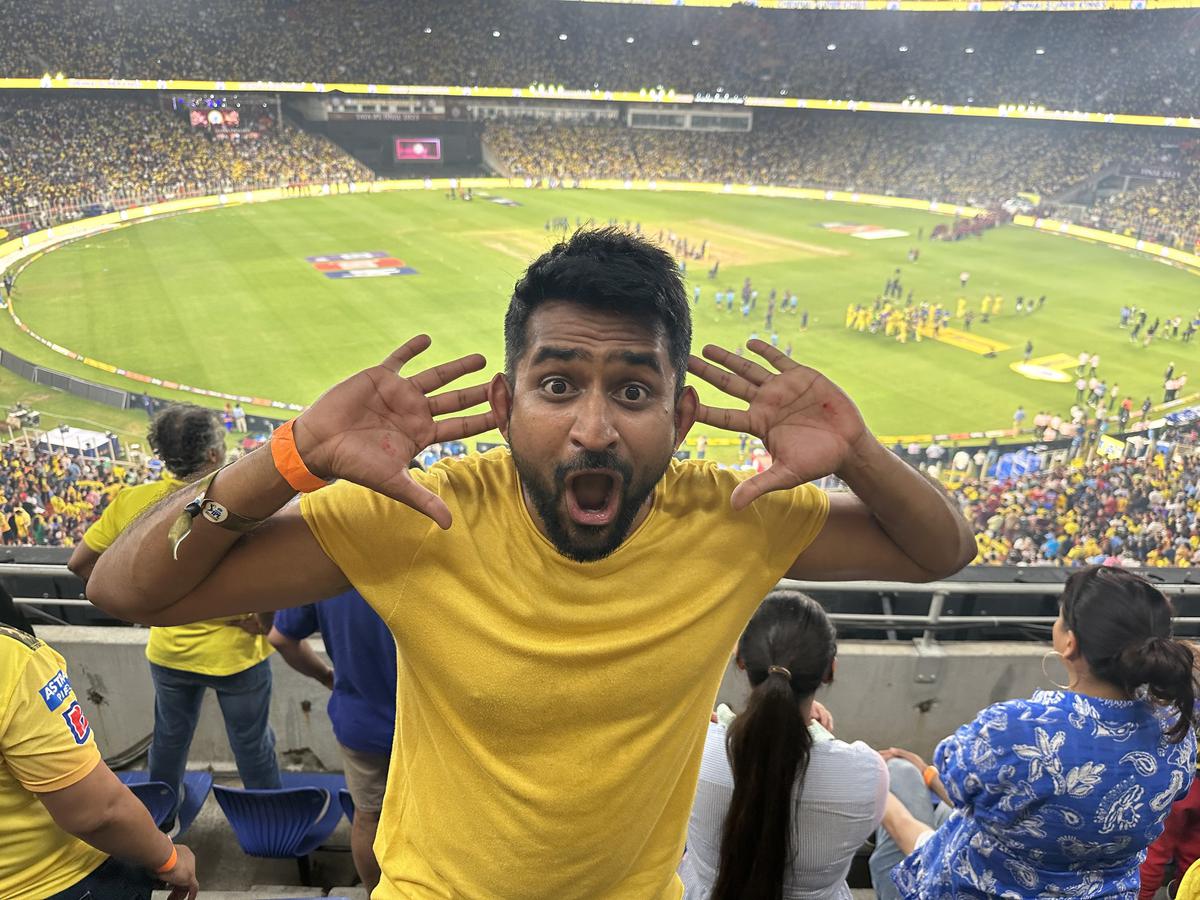 Stand-up comedian Aravind SA | Photo Credit: Special Arrangements
I remember visiting Sabarimala in the peak season of December once. The payoff is worth it, yes, but the hard yards that have to be put in are insane. The IPL finals are like that. After a rain-soaked first day, I actually considered staying, considering how messy it was.
It all paid off in the end, of course. My defining moment was how Ambati Rayudu, playing his last IPL game, used all his experience to bring CSK closer to victory.
This season was memorable as CSK won the tournament despite having one of the weakest bowling attacks in the competition. I attended the finals because I wanted to, and not because I expected to win. If anyone can beat these bowlers and tough fielding, it can only be MS Dhoni, and for that alone, IPL 2023 will be very special.
Nithin Rangarajan, Product Manager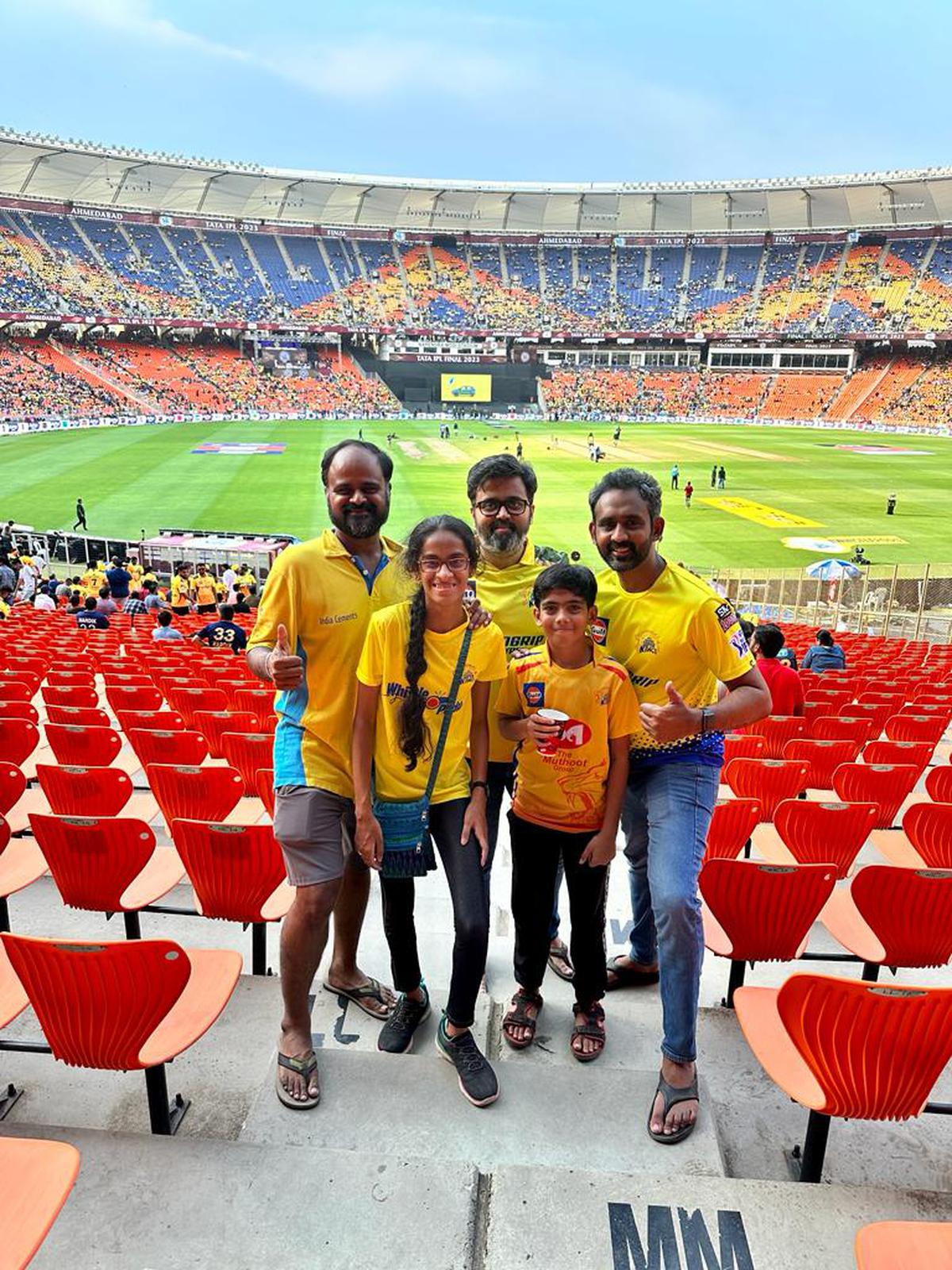 Nithin Rangarajan, CSK fan, with friends | Photo Credit: Special Arrangements
As soon as we knew CSK was in the finals, a group of us booked flight tickets to Ahmedabad, not knowing how we would find out about the actual match tickets.
Despite our management of that, things did not go smoothly. The showers meant that some of us had to crash at a friend's room to make sure we stayed for finals. In fact, I had to buy extra clothes because I only packed one yellow jersey for the finals!
We missed DJ Zen and his Tamil film numbers, which we have become accustomed to this season at Chepauk, but just for the massive crowd at the Ahmedabad stadium, the atmosphere was on another level altogether. My voice is still hoarse from all that screaming, my sleep schedules were messed up and my arrangements for the trip back to Chennai were a little difficult, but CSK won, and that's all that mattered.