entertainment
'Kalyanam Kamaneeyam' actor Santosh Soban: A moment of epiphany made me realize I am living my dream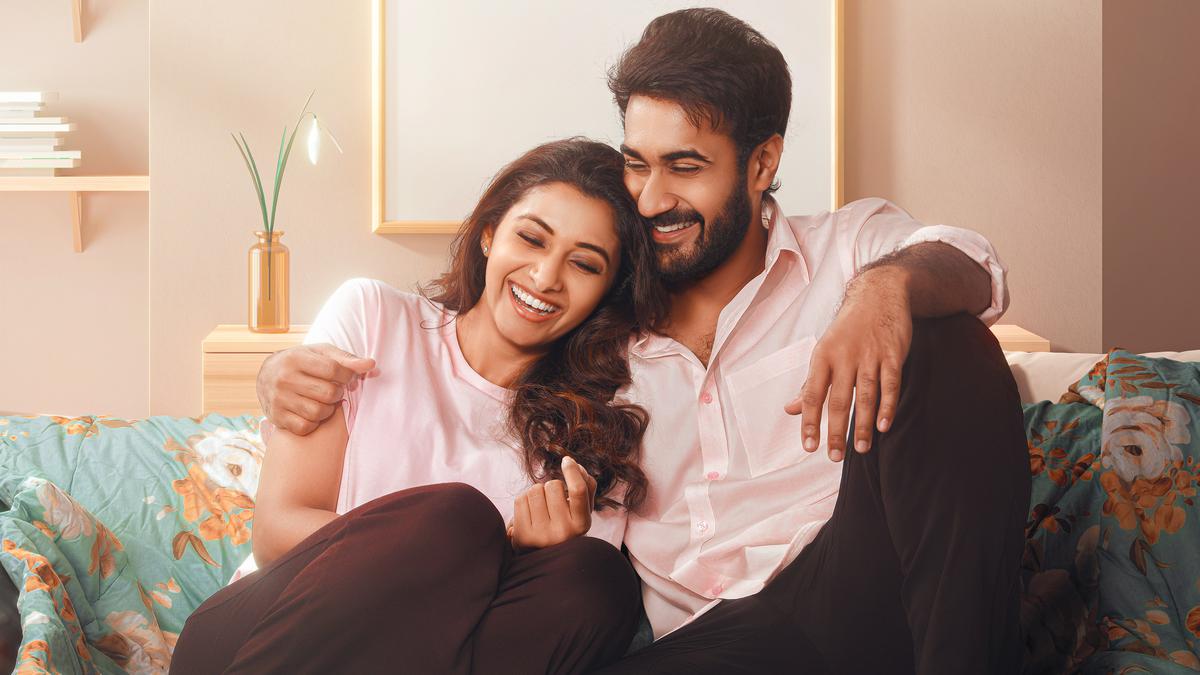 Priya Bhavani Shankar and Santosh Soban in the Telugu film 'Kalyanam Kamaneeyam' | Photo Credit: Special Arrangement
"I have had my share of nervousness, now I am filled with gratitude that my film is releasing for Sankranti. To be able to get a slot to release our film in this festive period is exciting," says actor Santosh Soban, 26, during this interview at UV Creations' office in Hyderabad. His Telugu romance drama Kalyanam kamaneeyamco-starring Priya Bhavani Shankar and directed by Anil Kumar Aalla, will release on January 14. In the Sankranti ring are also Chiranjeevi and Ravi Teja's Waltair Veeraya and Balakrishna's Veera Simha Reddy,
In pre-pandemic years, the voracious appetite for cinema during this festive period spelled success for many films. After the pandemic and the increased digital engagement, Santosh says it is not enough for a film to be good. "A film has to be great to draw people to the theatres. We have put in a lot of effort and are confident."
The story of Kalyanam kamaneeyam begins with the protagonists Shiva and Shruti, played by Santosh and Priya, getting married. Santosh remembers Mani Ratnam's Alaipayuthey , Sakhi in Telugu). "Most films at that time would end with the girl and the boy getting married and a 'shubham' card. In Mani Ratnam's film, the actual story began after their marriage. In Kalyanam…, the story is not about the characters fighting with each other or a 'fun and frustration' kind of comedy. We are narrating a relatable emotional drama.
Woman as the breadwinner
Santosh plays an unemployed struggler while Priya is the breadwinner. The actor explains, "I have lived off my mother all my life. My father (late director Soban who helmed the Prabhas-Shriya Saran-starrer Varsham) passed away when I was 11. So a woman as the primary earning member of the family does not feel abnormal to me. I found my character Shiva interesting. He has self-respect but never lets his ego get the better of him. There are situations where he can pick up fights, but he shows a lot of restraint and maturity. The character, and to an extent, the story comes from the director's personal journey. He has used silences very well to narrate the relationship drama.
The manner in which Santosh elaborates on the film and his character makes me curious about the backend discussions and if there were workshops or script reading sessions. "I keep asking my directors for workshops or script readings but so far, no one has done that. Maybe these films were lighthearted and did not require them."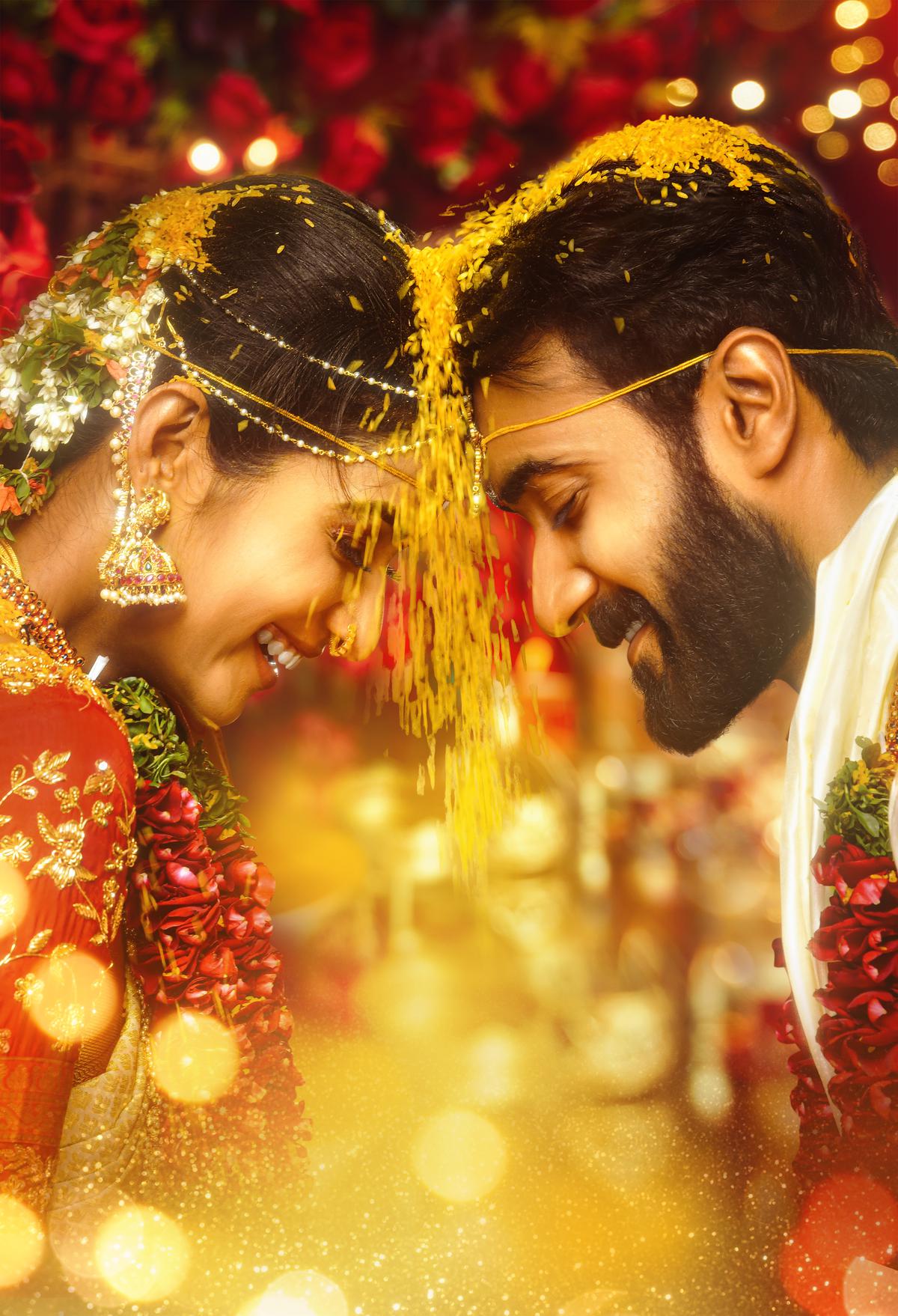 Priya Bhavani Shankar and Santosh Soban in the Telugu film 'Kalyanam Kamaneeyam' | Photo Credit: Special Arrangement
Santosh has pinned his hopes on Kalyanam kamaneeyam and Anni Manchi Sakunamule, a romance drama directed by Nandini Reddy, which is also expected to release in the first half of the year. The 2021-Telugu film One mini story, in which Santosh played a character grappling with 'small penis syndrome', put him in the spotlight. In 2022, soon after the debacle of Like Share & Subscribehe was nearly written off.
Reflecting on the unpredictability in cinema, Santosh says, Like Share & Subscribe turned out to be different from what we had expected. I felt broken. I then realized that maybe our love for the film clouded our judgment on what was working for the film and what was not."
Santosh has been featured in Telugu web series such as Grill, The Baker and the Beauty and the films Paper Boy and Thanu Nenu, He was one of the child actors in director Mohanakrishna Indraganti's Golconda High School (2011). Both Santosh and his brother Sangeeth Soban, who have acted in a few web series, were drawn to cinema since childhood. He remembers watching Indiana Jones: Raiders of the Lost Ark and wanting to be an archaeologist.
Early impressions
Vadde Naveen's pelli was the first film Santosh recalls watching as a child; the more vivid memories are of watching Mahesh Babu-starrer Bobby and Prabhas starrer- Varsham, both directed by his father. "I loved the theatrical experience of watching a film with the audiences."
Despite the stupendous success of VarshamSantosh also remembers his father trying to make ends meet when another film failed at the box office. As a teen, Santosh's dream was to study at the Lee Strasberg Theater & Film Institute, New York, but with his father's demise and subsequent financial setbacks, he knew he couldn't afford it. He took up a triple major course at Christ University, Bengaluru, and studied mass communication, theater and English literature. "I loved all three subjects and this was a unique course. I enjoyed performing on stage and English was my favorite subject. It was soon after performing a Greek play that I got the opportunity to audition for a film. (Thanu Nenu),
In his seven-year career, he reckons that he signed a few films and series to keep the household running. However, he assures there will be a distinct pattern from now on. He is pumped up about Nandini Reddy's film produced by Swapna Dutt, and has another project with UV Creations. Two other films, Sridevi and Sobhan Babu and Prem Kumar are also awaiting release.
Taking stock of things, Santosh says, "I would be lying if I say the failure of Like Share & Subscribe didn't affect me. But I had a moment of epiphany—I am living my dream of being an actor. The fact that my film is releasing for Sankranti, 14 January, 20 years after my father's film Varshamis making me emotional.
Santosh asserts that eventually he wants to be a part of films that redefine mainstream cinema: "I want the galleries to enjoy my film but I do not want to play to the gallery."