Sports
Kane Williamson has been ruled out of the IPL, Gujarat Titans have confirmed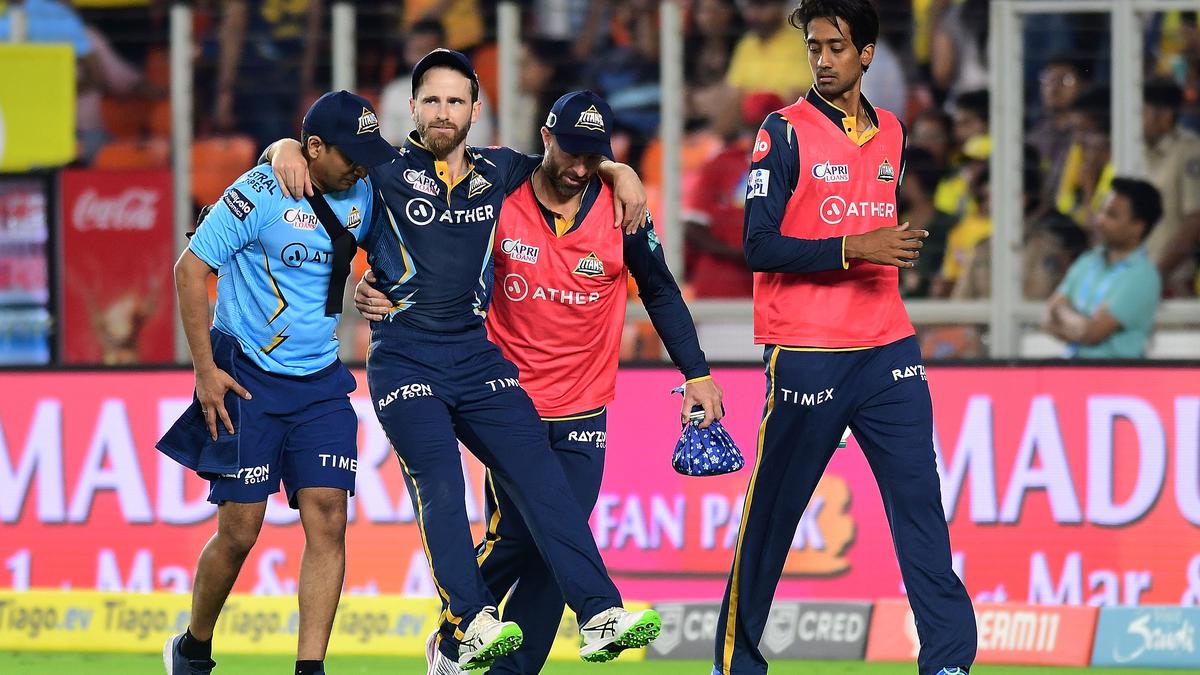 Gujarat Titans Kane Williamson was injured during the opening match of IPL 2023 between Gujarat Titans and Chennai Super Kings at the Narendra Modi Stadium in Ahmedabad. | Photo Credit: Vijay Soneji
Kane Williamson, the Gujarat Titans batter, has been ruled out of the Indian Premier League due to a knee injury, the franchise said on April 2.
The New Zealand batting mainstay suffered the injury in the season opener against the Chennai Super Kings on Friday.
Williamson sustained an injury to his right knee while trying to take a catch in the opening match at the Narendra Modi Stadium.
"It is unfortunate to lose Kane to injury so early in the tournament. We wish him a speedy recovery, with the hope of seeing him in action soon," GT's director of cricket, Vikram Solanki, said in a statement.
Williamson will now return home to New Zealand for further assessment, the defending champions said in a press release.
Gujarat Titans will appoint a replacement for the right-handed batsman and an announcement will be made in due course.
The 32-year-old was injured following a nasty fall while going for the boundary during the CSK innings. He limped off the field in 13th over.
Williamson, making his Gujarat Titans debut, intercepted a ball en route to a possible six off CSK opener Ruturaj Gaikwad's bat.
He managed to widen the ball on the field of play before it bounced off the boundary ropes. But he fell awkwardly to the ground and clutched his right knee in pain.
He was removed after receiving on-field treatment and did not return to bat with B. Sai Sudharsan initially coming in as a substitute fielder and he later took Williamson's place in the Titans playing XI under the Impact Player rule .