Sports
LSG's KL Rahul, Unadkat out of IPL 2023 due to injury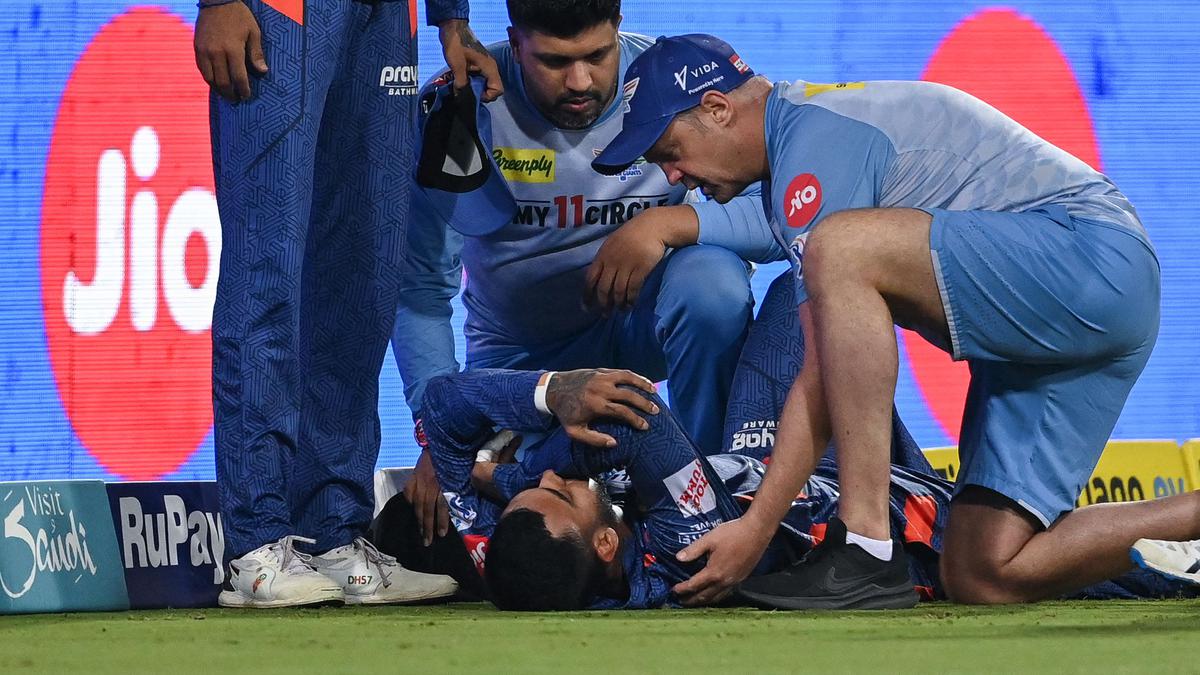 KL Rahul (C) of Lucknow Super Giants is helped by a medic during the Indian Premier League (IPL) Twenty20 cricket match between Lucknow Super Giants and Royal Challengers Bangalore at the Ekana Cricket Stadium in Lucknow on May 1, 2023. | Photo Credit: AFP
Lucknow Super Giants skipper KL Rahul and pace bowler Jaydev Unadkat have been ruled out of the Indian Premier League (IPL) 2023 due to injuries.
Rahul in all likelihood will miss out on the ongoing IPL after suffering a serious thigh injury in the team's last game against Royal Challengers Bangalore.
Veteran pacer Jaydev Unadkat's shoulder condition is serious and he too has been ruled out of the IPL.
It is understood that it is a race against time for the BCCI Sports Science & Medical Team to get senior batter-keeper Rahul ready for the World Test Championship final in London from June 7 to 11.
Rahul injured his right thigh while running towards the boundary off a Faf du Plessis cover drive off Marcus Stoinis bowling.
"KL is currently with the team in Lucknow but he will leave the camp on Thursday after watching the game against CSK on Wednesday. His scans will be done in Mumbai at the designated BCCI medical facility. His case as well Jaydev's case will also be handled by BCCI," a senior BCCI source privy to development told PTI on conditions of anonymity.
The source also confirmed that no scans have been done so far."When a person suffers an injury like this, there is a significant amount of pain and swelling present in and around the area. The swelling lasts for about 24 up to 48 hours to heal and only after that you can perform the scan.
"Since he is an important member of the Test team, it would be prudent that he does not take part in the IPL anymore," he added.
"Once the scans ascertain the extent of the injury, the BCCI medical team will decide on the course of action," the source said.
It is understood that even in the case of Unadkat, things are not looking good at the moment.
"Yes, fortunately Jaydev has no dislocation but his shoulder is not in good shape and he will not be able to play in the IPL as far as this season is concerned. And we cannot say if he will. get the right time for the final of WTC," he concluded.