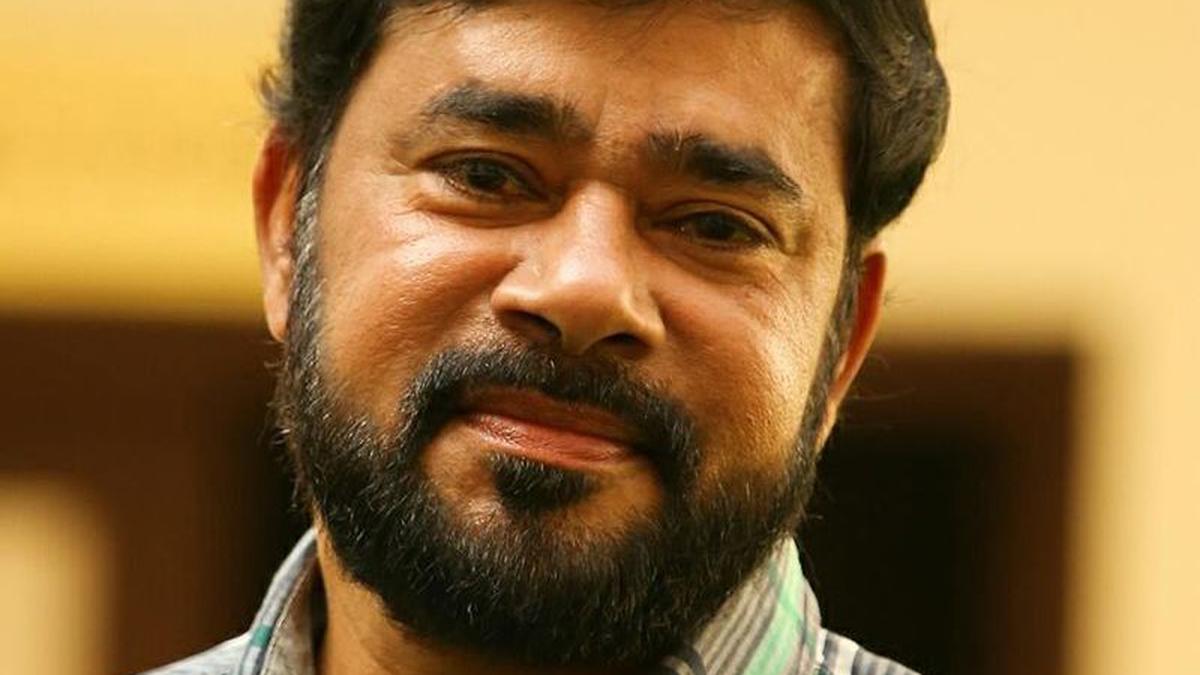 Lyricist and television anchor Beeyar Prasad passed away at Changanassery on Wednesday. He was 62. After undergoing a kidney transplant three years ago, his health condition worsened after suffering a brain haemorrhage last November.
Born B. Rajendraprasad at Mankompu in Alappuzha district, he was active in the theater arena from younger days, writing, directing and acting in several plays. He entered the Malayalam film industry in 1993, scripting the movie Johnny, directed by Sangeeth Sivan. The film won the Kerala State Film Award for Best Children's Film that year.
His stint as a lyricist began a decade later, almost by chance. Filmmaker Priyadarshan, who was impressed by Prasad's deep knowledge of Malayalam poetry, chose him as the lyricist for Kilichundan Mampazham Starring Mohanlal and Soundarya. The music was given by Vidyasagar. The songs from the movie, notably Onnamkili ponnankili… and Kasavinte thattamittu…in which Vineeth Sreenivasan debuted as a vocalist, went on to become big hits.
Prasad's ability to conjure up evocative imagery of village life and Kerala's flora and fauna landed him more opportunities. His lines for the song Keranirakalaadum… from Jalolsavamcomposed by Alphonse, became a staple for many events and festivals in the State. Mazhathullikal pozhinjeedumee naadan vazhi… and Oru kathilola… from Vettamcomposed by Berny-Ignatius, also became chart-toppers.
He also wrote the lyrics for the movies Seetha Kalyanam, Thalsamayam Oru Penkutti, Pattanathil Sundaran, Iruvattam Manavatti, Lanka and so on. He penned the last of his film songs for Thattumpurath Achuthan in 2018.