Sports
Odisha defeated Bengaluru FC at the Super Cup summit to win the first title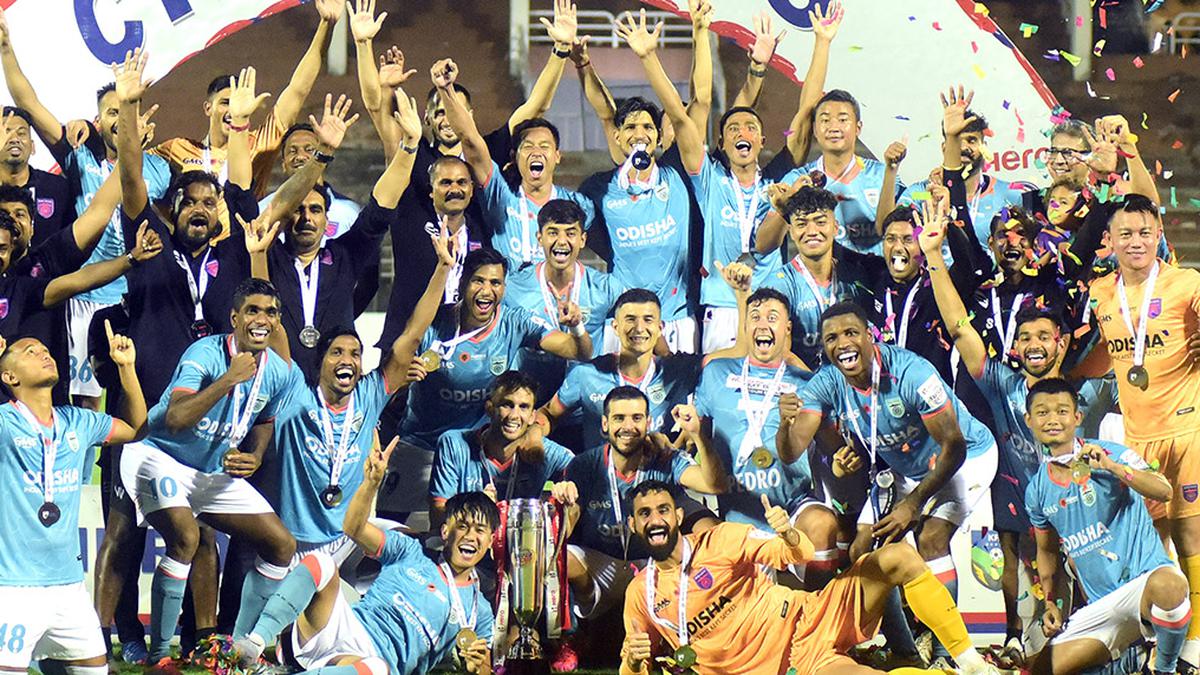 Odisha FC players celebrate after defeating Bengaluru FC 2-1 in the Super Cup final on April 25, 2023
The man with the golden boot of the ISL struck twice in 15 minutes to lead Odisha FC to its greatest moment. Two opening half goals from Diego Mauricio gave Odisha the Super Cup on an unusually wet Tuesday night. Odisha won the final against Bengaluru FC 2-1 and thus its first trophy.
While this is the maiden final for Odisha, it is the third of the season for Bengaluru. For Simon Grayson's men, it proved a second final defeat in as many months; they lost the ISL final to ATK Mohun Bagan in a shootout.
Odisha's impressive front four — Mauricio, Nandhakumar, Victor Rodriguez and Jerry Mawihmingthanga — were expected to give Bengaluru's formidable defense a headache, and they did.
The first goal was more than a surprising piece of goalkeeping from the usually reliable Gurpreet Singh Sandhu, who was player-of-the-match in the semifinal against Jamshedpur FC. He made a mess of a free-kick from Mauricio and watched the ball go over the goalline.
Soon after, Mauricio doubled the lead for Bengaluru, when he headed the ball home from a good header from Jerry, who was fed a good cross by Rodriguez. Bengaluru started the second half with four changes and Sunil Chhetri's goal from the penalty spot – Sivasakthi Narayanan was fouled by Aniket Jadhav – late in the match gave the team hope. But this night belonged to Odisha coach Clifford Miranda and his boys.
The result: Odisha FC (Diego Mauricio 23 and 38) 2 bt Bengaluru FC 1 (Sunil Chhetri 85).