Sports
Sai Sudharsan — all class and confidence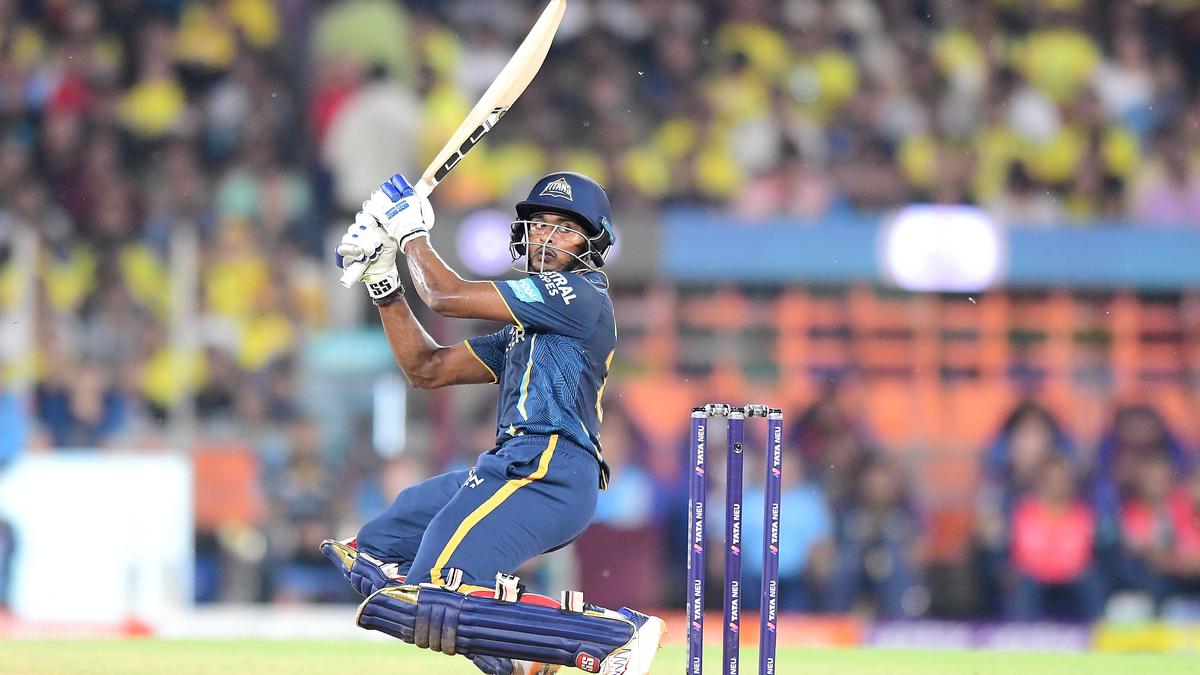 From retiring due to insufficient pace (43, 31b) in Gujarat Titans' Qualifier 2 against Mumbai Indians, to scoring a 47-ball 96 against Chennai Super Kings in the Indian Premier League final, a lot has changed for Sai Sudharsan under 72 hours.
In a stunning turnaround, the Tamil Nadu batter played the best innings of his budding IPL career – Monday was only his 13th match – almost taking GT to its second title in as many years. It is also the highest for an uncapped Indian player in an IPL final.
It didn't matter that he came at the drop of Shubman Gill, the most important wicket for any GT-playing opponent. The 21-year-old handled the pressure well. He was cautious for a few overs before shifting into a gear he didn't think he owned.
"Last game, I felt a lot of pressure," said Sai Sudharsan, referring to the match against MI. "Then realized that being calmer is better and that I have the ability to do it."
"When Shubman came out, the idea was to deepen it and at the same time keep checking the scoring. I took the right chances and took it deep," he added.
While Sai Sudharsan's change in approach between matches may seem like a blink of an eye, his work on strengthening the mental aspects of his game during the pre-season may have played a part.
"To be precise, it was more mental [work]," said Sai Sudharsan, when asked about the areas of improvement he has targeted. "How to prepare, how to be aware of situations and decide what to do in what situation… I've done all of that."
To be sure, Sai Sudharsan is not yet a T20 batter in the purest sense. He still exudes classical charm and it seemed fitting that he came on as an Impact Substitute for the injured Kane Williamson in the season-opener against CSK.
But Monday's innings showed that he can score in so many ways. Maybe future thinktanks will bat an eyelid before considering retiring him.
"It's personally upsetting," Sai Sudharsan said of the batters' withdrawal. "But it was a team decision. The way our batters were batting, after positions 3, 4 and 5, they exploded. So it's for the team's purpose and I'm 100% with it.