entertainment
Sequels, superheroes, sci-fi and so much more: movies to look forward to in 2023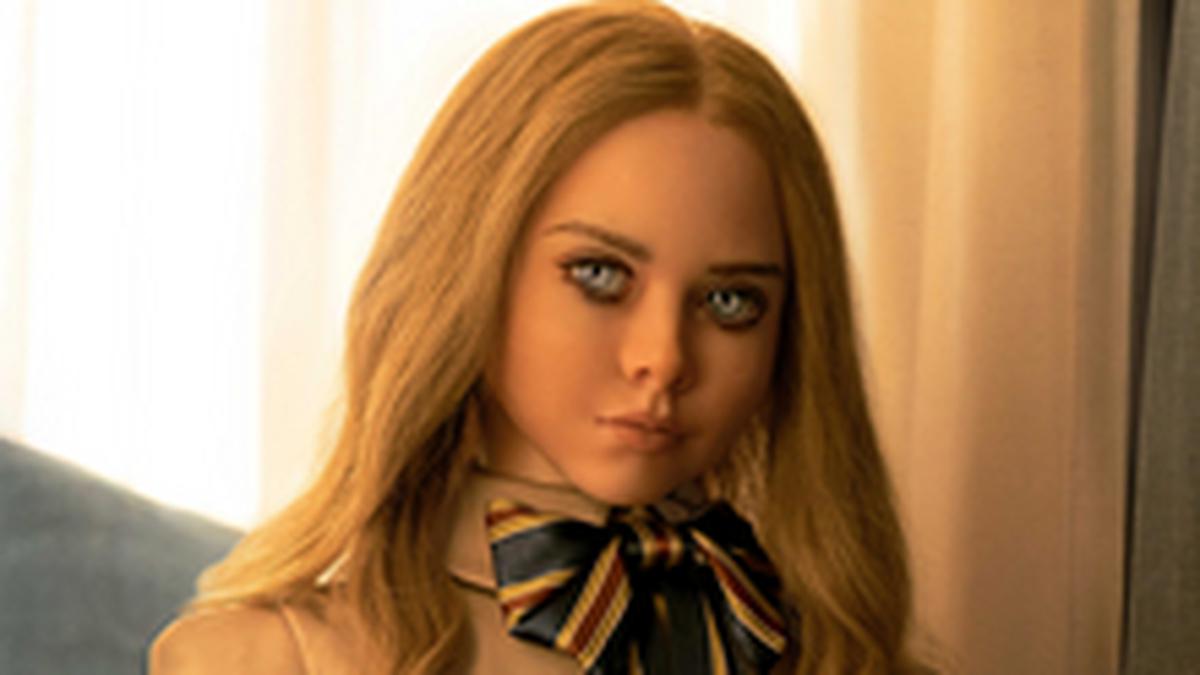 The early theatrical releases of 2023 augur well for the rest of the year. There was Guy Ritchie's slick spy comic thriller, Operation Fortune: Ruse de Guerre, with scene-stealing turns by Aubrey Plaza and Hugh Grant. The muscular, adrenaline-charged planes harked back to lean, mean, fighting machine action movies of old. M3GANwas the happiest kind of horror movie — smart, silly and scary.
guns and roses
With such delicious starters, the banquet cannot fail to delight. Let us first get the sequels out of the way. there is John Wick: Chapter 4 coming out on March 24. A sequel to 2019's John Wick: Chapter 3 – Parabellum, the fourth installment finds the well-dressed hitman played by Keanu Reeves continuing his run-ins with the high table. Chad Stahelski returns as director as do a fair number of the cast.
Then there is the John Wick spin-off/sequel— Ballerina, directed by Len Wiseman. Ana de Armas does the dance of death as Rooney, a ballerina and an assassin — surely she must be having Hermione's time-turner to be able to train as both! And there is the mini-series, Continental, The year is proving to be a packed one for assassins.
whip smart
There are sequels and there are sequels and this is one we've been waiting for forever, at least since 2008's Indiana Jones and the Kingdom of the Crystal Skull (2008). Steven Spielberg does not return to direct Indy's latest adventure, Indiana Jones and the Dial of Destiny, Helmed by James Mangold, the writing credits are shared by brothers, Jez and John-Henry Butterworth and Mangold after some back and forth with David Koepp and Jonathan Kasdan.
Releasing on June 30, dial of destiny is set in 1969 at the height of the space race. Harrison Ford picks up his bull whip and fedora one final time as Indiana Jones, with his good friend Sallah (John Rhys-Davies) for company. Phoebe Waller-Bridge plays Helena, Indy's goddaughter — no mention of Mutt and Marion. Antonio Banderas plays another of Indy's friends, Renaldo. Mads Mikkelsen plays a former Nazi doing many a dastardly deed. It's definitely not the years, it's the mileage…
pedal to the metal
Talking of mileage, there is fast xthe 10th and supposedly final installment of the Fast and Furious franchise which morphed from petrol-heads hijacking trucks to spies dealing with James Bond-ian megalomaniacs. fast x sees the return of practically everyone from Vin Diesel to Charlize Theron, except for Dwayne Johnson. Jason Momoa plays the antagonist. There will be all sorts of automobiles naturally, but this is the first movie in the franchise to feature electric cars. The film opens on May 19.
super tsunami
The superhero tsunami continues unabated. Book ended with Ant-Man and the Wasp: Quantumania (February 17) and the James Wan directed Aquaman and the Lost Kingdom (December 25), there is Shazam! Fury of the Gods (March 17), Guardians of the Galaxy 3 (May 5), Spider-Man: Across the Spiderverse (June 2), The Flash (June 16), The Marvels (July 28), Blue Beetle (August 18) and kraven the hunter (October 6) providing for regular doses of spandex shenanigans throughout the year.
Riders on the dune
Superheroes to science fiction seems a natural progression and to this end there is Denis Villeneuve's Dune: Part Two out on November 3. Timothée Chalamet, Zendaya, and Javier Bardem, among others reprise their roles with Austin Butler and Christopher Walken joining in this adaptation of Frank Herbert's classic 1965 novel. Hopefully we'll get to see the giant sandworms properly in this edition.
Speaking of giant worms, all creature features enthusiasts (including yours truly) have. Meg 2: The Trench (August 4) to look forward. When in doubt, look to the sharks and if it is a megalodon shark supposed to be extinct so many million years ago, so much the better. Jason Statham reprises his role as rescue diver Jonas from 2018's The Meg,
Shiver me timbers
M. Night Shyamalan's Knock at the Cabin (February 3) M3GAN's dainty demented footsteps. Based on Paul G. Tremblay's 2018 novel, the film stars Dave Bautista, Ben Aldridge, and Rupert Grint, in a story of a group of vacationers beset by wicked strangers. There are other serial spine chillers including Evil Dead Rise, The Nun 2, Haunted Mansion, Scream VI and an untitled The Exorcist film—ours is not to question why.
From the trailer of Knock at the Cabin
The slasher retelling of AA Milne and EH Shepard's beloved children's book, Winnie-the-Pooh: Blood and Honey might be interesting for the curdling of a classic. Then there are two movies from the Dracula universe— The Last Voyage of the Demeter (August 11) and Renfield (April 14). The former based on The Captain's Log chapter from Bram Stoker's 1897 novel is directed by André Øvredal. Renfield is a comic-horror story of Dracula's familiar directed by Chris McKay with Nicholas Hoult playing Renfield and Nicolas Cage as the bloodthirsty count.
game on
Dungeons & Dragons: Honor Among Thieves (March 31) with no connection to the earlier trilogy could be the start of a new series. Directed by Jonathan Goldstein and John Francis Daley, the film stars Chris Pine, Michelle Rodriguez and Regé-Jean Page.
All who enjoyed Hugh Grant as the bad boy billionaire in Operation Fortune: Ruse de Guerrehave a chance of a repeat performance in Grant as Rogue.
Movies are no child's play and so there is The Super Mario Bros. Movies (April 7) and the long-awaited Barbie (July 21), based on the doll with the impossible figure.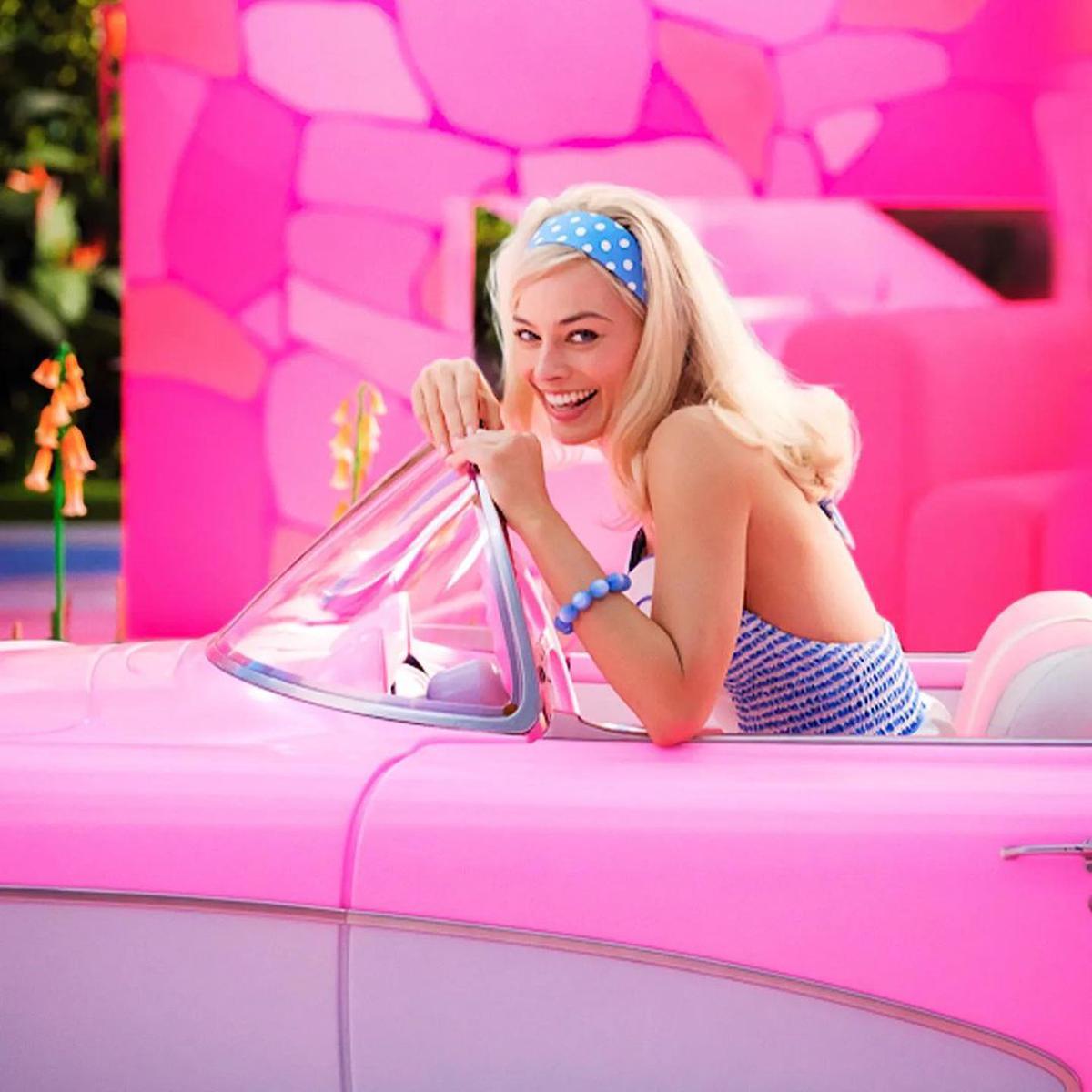 Margot Robbie in Barbie Barbie
With names such as Greta Gerwig (director) and Noah Baumbach (writer) attached to the project, we hope for much subversion in this Margot Robbie (Barbie) and Ryan Gosling (Ken) starrer.
Taking Manhattan
And if none of these can persuade you to go to theaters, not even to watch Mr Movie Star himself, Tom Cruise, in Mission: Impossible – Dead Reckoning Part One on July 14, there is Christopher Nolan's biopic on the father of the atomic bomb, Robert Oppenheimer.
Starring Cillian Murphy in the title role, with an ensemble cast including Emily Blunt, Robert Downey Jr., Matt Damon, Rami Malek, Florence Pugh, Benny Safdie, Michael Angarano, Josh Hartnett and Kenneth Branagh, Oppenheimer releases on July 21.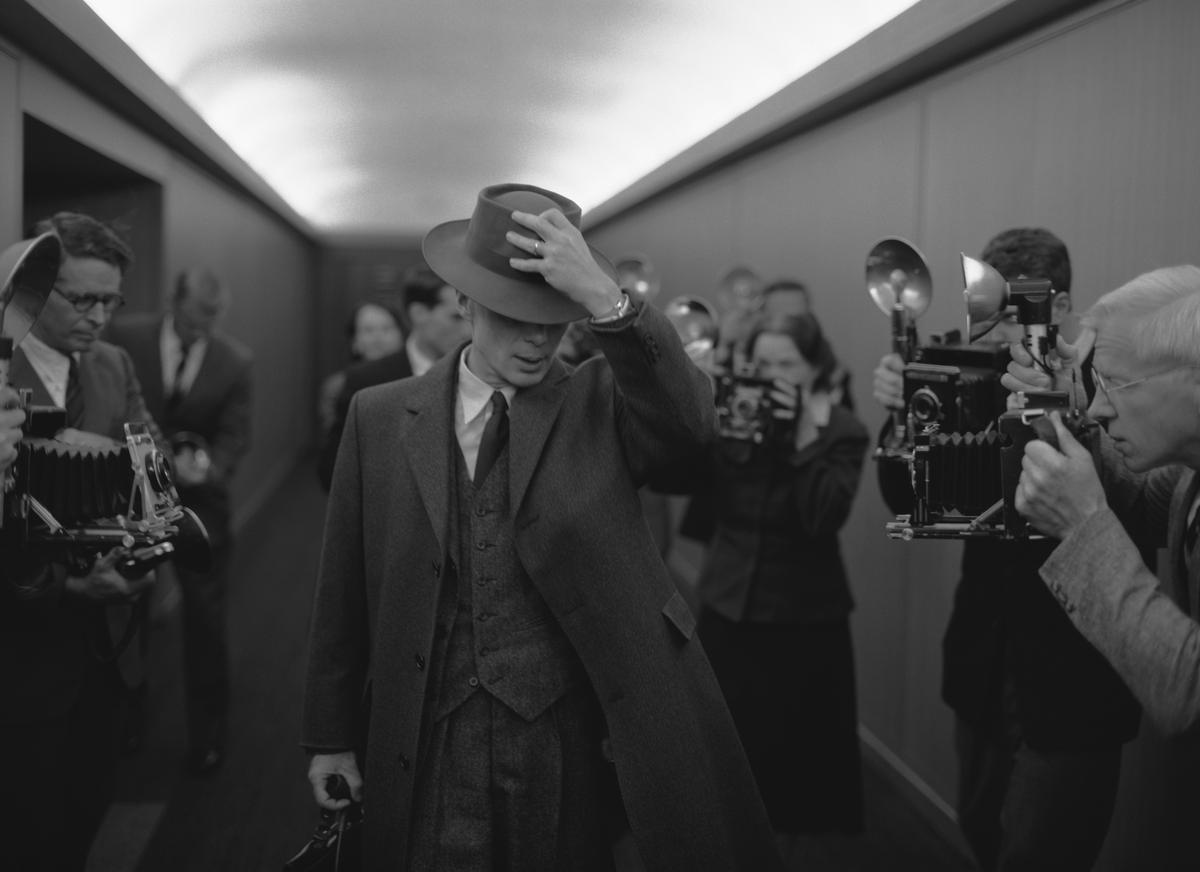 Cillian Murphy as J. Robert Oppenheimer in a scene from Oppenheimer
, Photo Credit: AP
It seems like a regular year at the movies with sequels, superheroes, horror, sci-fi, fantasy. Hopefully there would be a couple dark horses capturing the zeitgeist to race past the favourites. Otherwise there is always Cocaine Bearabout a big black bear that ingested a duffle bag full of cocaine or Kenneth Branagh returning as the magnificently mustachioed Hercule Poirot in A Haunting in Venice based on Agatha Christie's Hallowe'en Party on September 15.