Sports
Sergio Busquets is joining former Barcelona teammate Lionel Messi at Inter Miami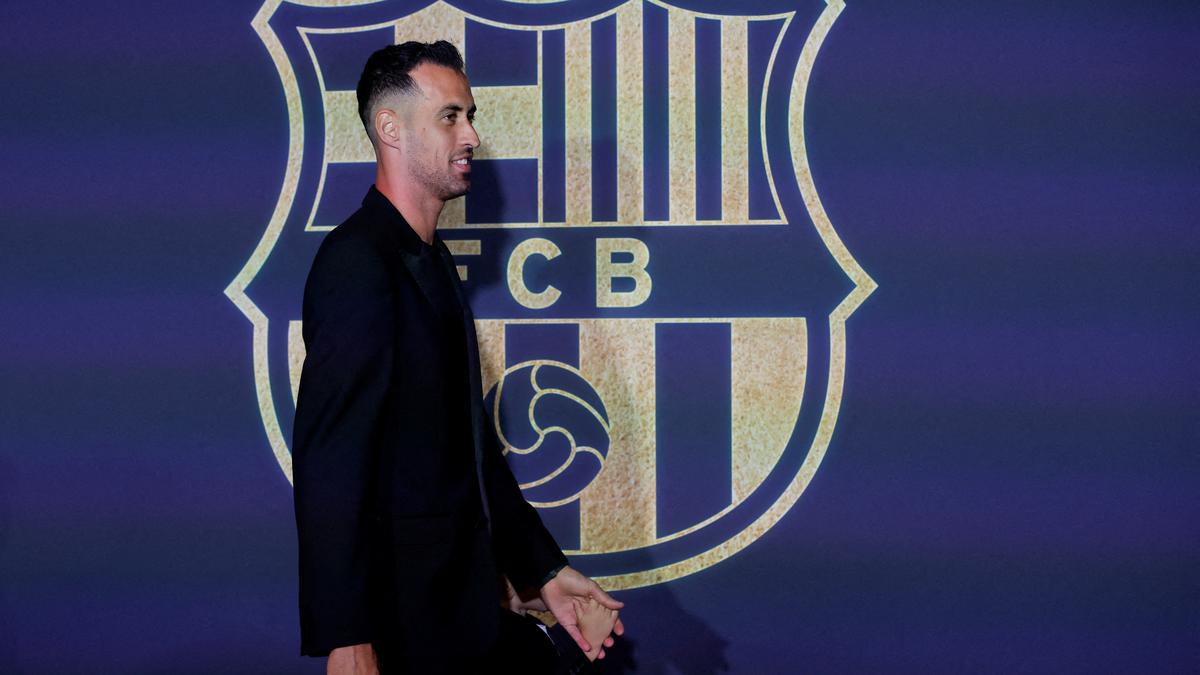 FC Barcelona hosts a farewell event for Sergio Busquets – Camp Nou, Barcelona, ​​Spain – May 31, 2023 | Image Credit: Reuters
Sergio Busquets joins former Barcelona teammate Lionel Messi at Inter Miami, the team's second major addition in less than a month.
The team confirmed the move on Friday in a video posted on Twitter. Inter Miami displayed the phrase "Busi," a reference to Busquets' nickname, accompanied by quotes from various soccer stars.
"On the field, he is always No. 5, but in reality as a player and a person, he is a 10," Messi wrote in Espanyol.
The 35-year-old Messi announced on June 7 that he will join Miami. He is expected to make his Major League Soccer debut in a home game on July 21, the team confirmed Tuesday. Owner Jorge Mas told select outlets on Monday that his club and Messi had agreed terms and were finalizing paperwork and visas.
After nearly two decades at Barcelona, ​​Busquets announced last month that he would not be returning to the club. His contract expires at the end of June.
Busquets arrived at Barcelona in 2005 and played 722 matches for the club, putting him third all-time behind Xavi and record-holder Messi. One of the best defensive midfielders Barcelona has had, Busquets scored 18 goals and had 40 assists. He was the team captain for the last two seasons.
The addition of Busquets brings another high-profile name to a team looking to establish itself in a region that has enjoyed plenty of sporting success, as the Miami Heat and Florida Panthers come off their respective finals runs. .