Sports
Snow-capped mountains become adventure hotspots, India's warming of winter sports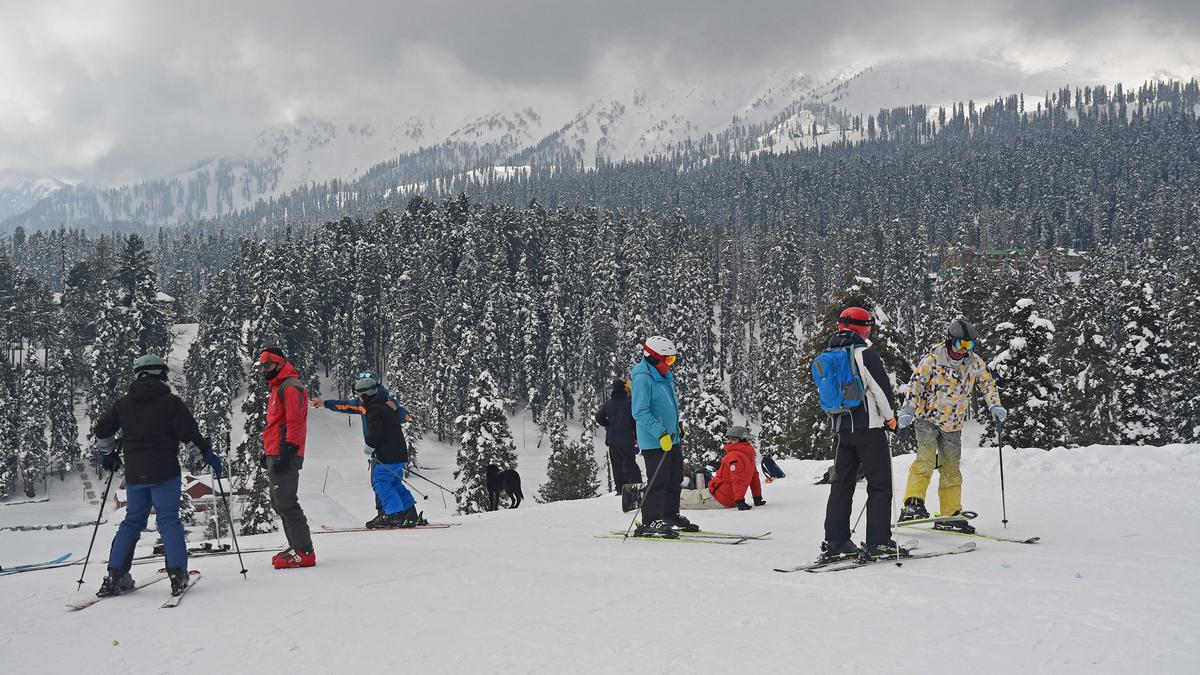 At the age of five, when Aanchal Thakur started skiing, he used planks made of walnut tree wood for skiing. With no equipment available in India, it was only at the age of seven that Aanchal — the first Indian woman to win six medals in the FIS (The Fédération Internationale de Ski) alpine ski competitions — was introduced to actual equipment in 2003, brought of his father from a trip to Japan. "I got discarded equipment for him and others," said the former general secretary of the Winter Games Federation of India, Roshan Lal Thakur, who is also one of the few importers of ski equipment in India.
Aanchal Thakur | Photo Credit: Special Arrangements
A lot has changed. Cut to 2023. The mighty, snow-clad peaks of Jammu and Kashmir, Himachal Pradesh and Uttarakhand play host to a growing number of tourists and professionals who want to hone their skiing, snowboarding, ice skating and snowshoeing skills. Professionally too, winter games have become popular, with the first edition of the national-level Khelo India Winter Sports to be held in 2020.
Winter sports kept Kashmir's tourism afloat to some extent in the year of the pandemic. Shabir Ahmad Dar, who has been running the Gulmarg Snow School since 2016, said his company has received the highest number of tourists for skiing and snowboarding this season. Enrollments will increase from 187 in 2019 to 310 in 2022, he said. "Most tourists have shown interest in alpine skiing. People from Mumbai contribute a major part of the tourists," Dar added. According to government data, Kashmir got a record number of 1.62 crore tourists this season.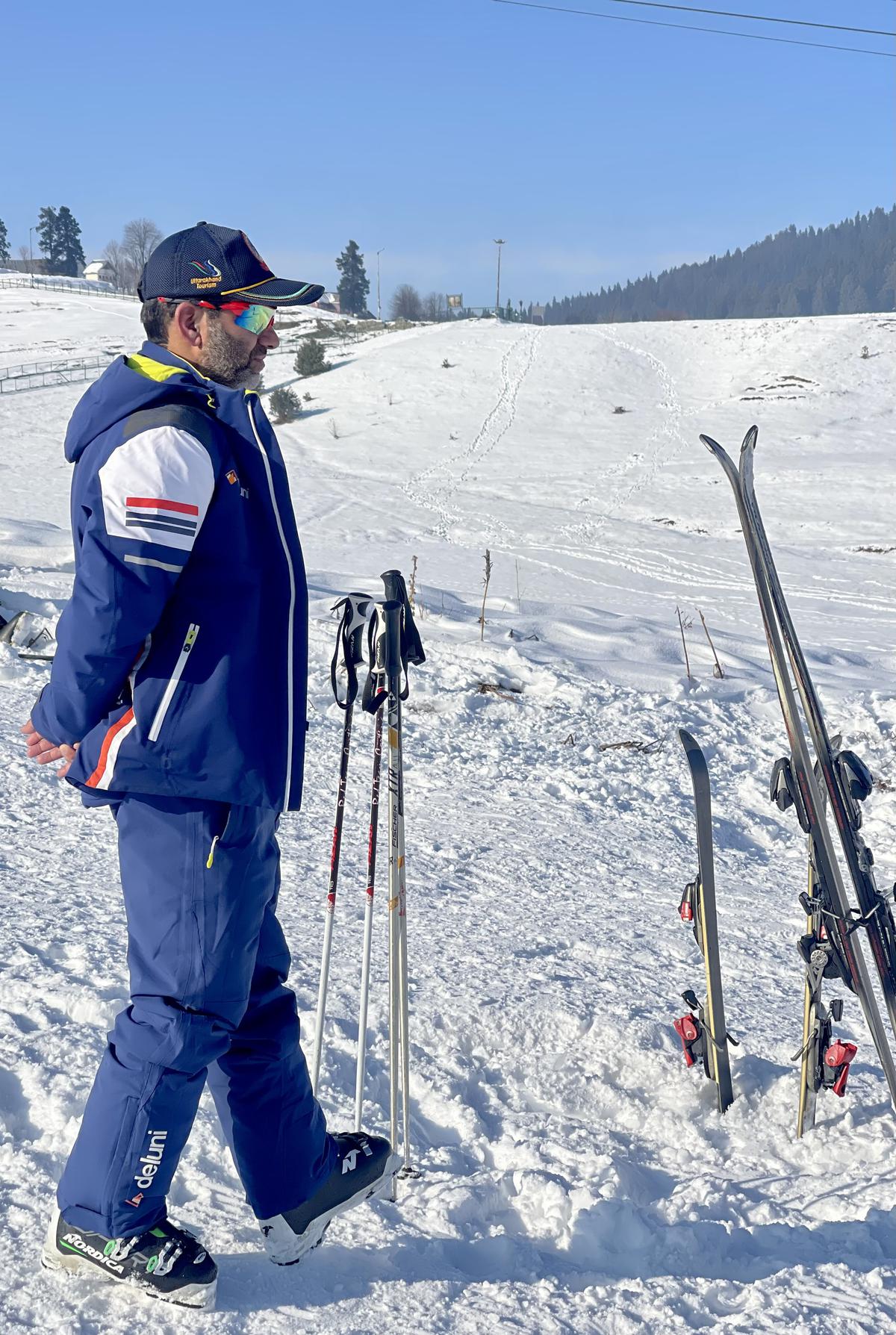 Shabir Ahmad Dar | Photo Credit: Special Arrangements
According to Uttarakhand's Garhwal Mandal Vikas Nigam report on 'Progress of Ski Training Program', 286 tourists enrolled for ski courses in January, February and March of 2015-16. The number increased to 346 in December, January, February and March of 2019-20. Col Ashwin Pundir, additional chief executive officer (adventure tourism), Uttarakhand Tourism Development Board, said, "Last year, the first snowshoeing competition was held in Auli, even tourists took part in it."
Jyothi Purohit (@gullytrotter), a solo traveler and digital content creator from Hyderabad, tried skiing for the first time during her visit to Gulmarg a few weeks ago. "In the beginning, trying an activity in the snow was exciting. I want to do it again," he said. Jyothi took one day of class because she was short on time. "I promised myself I would go back and learn skiing and snowboarding," he said.
Besides private companies, government institutions — such as The Jawahar Institute of Mountaineering and Winter Sports (JIM&WS), Pahalgam, Atal Bihari Vajpayee Institute Of Mountaineering And Allied Sports, Manali, Nehru Institute of Mountaineering (NIM), Uttarkashi, and Himalayan Mountaineering Institute ( HMI), Darjeeling — also trains tourists.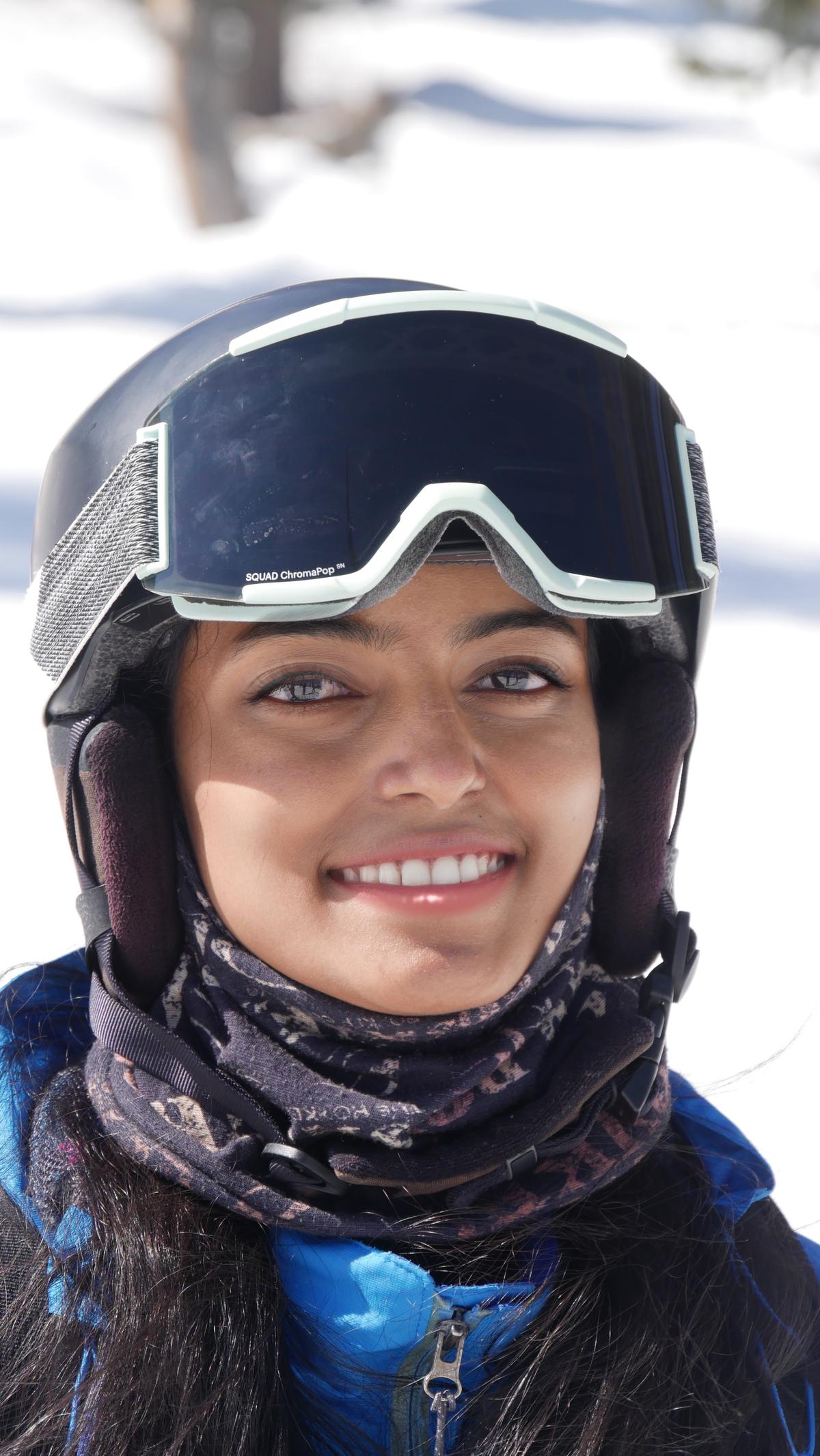 Bhavani Tekkada Nanjunda | Photo Credit: Special Arrangements
Bhavani Thekkada Nanjunda, who hails from Kodagu in Karnataka, became India's first woman to win an international medal in cross-country skiing last month. He won a silver medal at the Raiffeisen Langlauf Cup in Italy and qualified for the FIS Nordic World Ski Championships, which will be held in Slovenia in February this year.
In Kashmir, Col JS Dhillon is a consultant at the state-run Indian Institute of Skiing and Mountaineering, Gulmarg. In his 13 years at the institute, Col Dhillon started seeing a change in the number of skiing enthusiasts two to three years ago. "People today are not afraid to set foot in Kashmir. We offer six skiing courses spread over three levels – beginner, intermediate and advanced. All of them are full this year too. There are 70 people in each course. The cost of training is subsidized by the government and starts at ₹10,000 for students. It is twice the price for those above the age of 25," he added.
Most private and government institutions provide equipment to trainees. For those not enrolled in such courses, equipment is available for rent at all popular destinations. "In Auli, till 2007, people used to use wooden boards. Then we started getting second-hand ski boards in the market. Most of them were imported," says Uttarakhand-based Santosh Panwar. , skiing instructor at a private skiing and snowboarding company, Auli Skiing.
A skier himself, Roshan says the situation was worse when he started. "I had to borrow skis to participate in the second national winter sports games in 1989, when I won the gold medal. Skiing is popular in our village, but everyone uses makeshift wooden skis. Some even add plastic from the water pipes to speed them up," he said.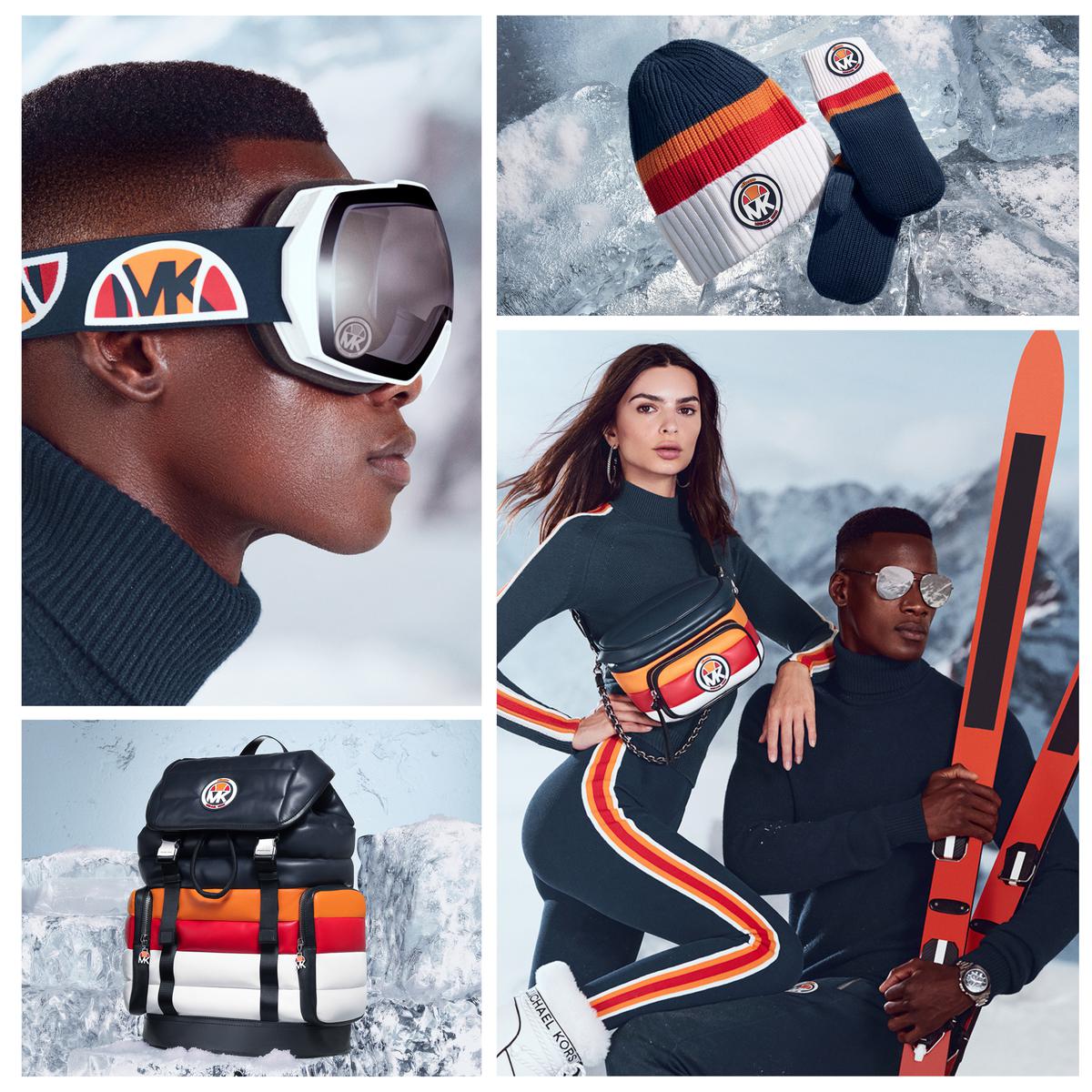 Michael Kors x ellesse ski capsule | Photo Credit: Special Arrangements
Gucci, Kors entered the booming industry
Allied Market Research's report states that the global winter sports equipment (ski equipment, footwear, protective equipment, etc.) market will generate revenue worth $14.69 billion in 2021, and estimated to reach $32.83 billion by 2031. According to Technavio analysts, snow sports apparel market share may increase by USD 979.21 million from 2021 to 2026. Many brands such as Shoreditch Ski Club, Khaite Ski, Cordova and Perfect Moment have entered in ski apparel. Last month, Gucci dropped its Après-Ski winter 2022 collection in partnership with Adidas, hot on the heels of the Michael Kors x ellesse ski capsule by American fashion brand Michael Kors and luxe Italian sportswear brand ellesse
Although India does not manufacture skiing (or snowboarding) equipment, it first flirted with the sport under colonial rulers in the early 1920s. The Ski Club of India was founded in Gulmarg in 1927. "They say, after Japan, Kashmir has the best powder snow. It is home to the only heliskiing resort in Asia. We have the highest gondola, at a height of 4,200 mts," said Farhat Naik, general secretary, Winter Games Association of Jammu and Kashmir,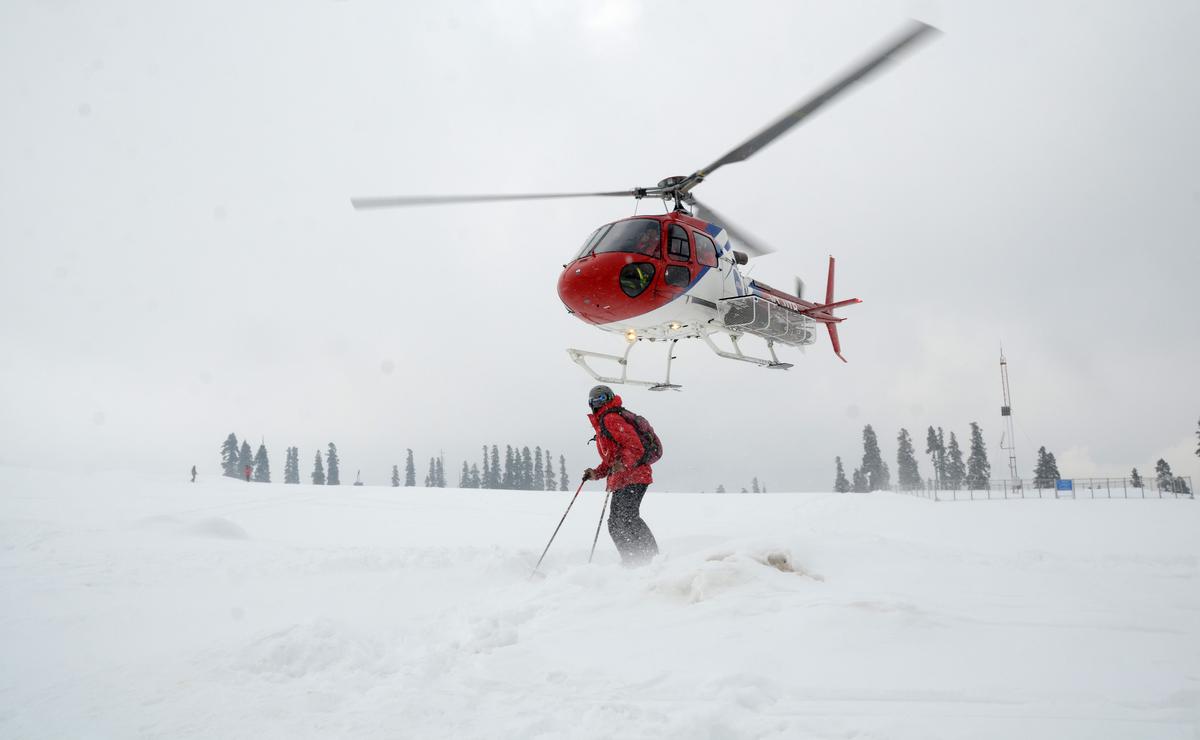 Skiers stand on top of a snow covered mount before boarding a helicopter after the three-day Airbus International Heli-Ski competition, organized by Airbus Helicopters in collaboration with Kashmir Heli-Ski, kicked off at the world famous ski resort Gulmarg at Kongdoori , 60km (37 miles) from Srinagar on February 21, 2014. Photo: Nissar Ahmad | Photo Credit: NISSAR AHMAD
"In Manali too, skiing was introduced in the 1960s by Europeans who settled in the valley. People pursue it because it is an Olympic sport," shared Anurag Thakur, who founded the adventure sports company Climb The Himalayas in 2008. In the past five years, he has trained about 300 people in skiing, snowboarding, snowshoeing and ice climbing, he said. about ₹3 lakh. I haven't had as many enrollemts in the last decade as there have been in the last four to five years."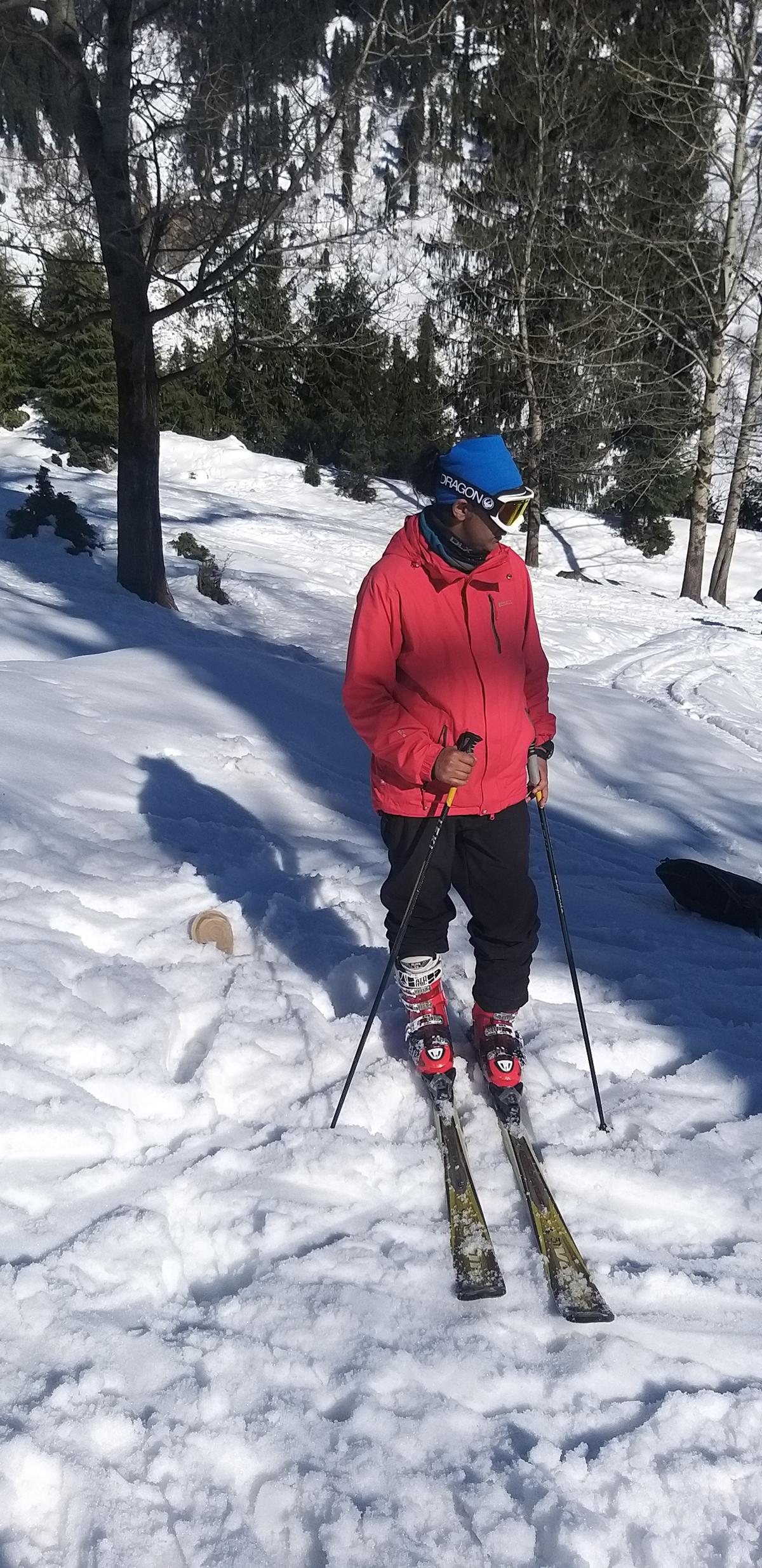 Anurag Thakur | Photo Credit: Special Arrangements
In Burwa, a quaint village near Himachal Pradesh's Manali, Aanchal and her brother Himanshu Thakur, who competed in the 2014 Winter Olympics, started an adventure sports company, Aanchal Snow Sports, last year. This month, they announced seven-day skiing and snowboarding courses priced upwards of ₹19,500. Aanchal says, "I started this company to share my journey with people and encourage them to take up adventure sports as well."