Sports
Table Tennis | Batra-Sathiyan mixed doubles pair in the WTT Contender semifinals in Tunis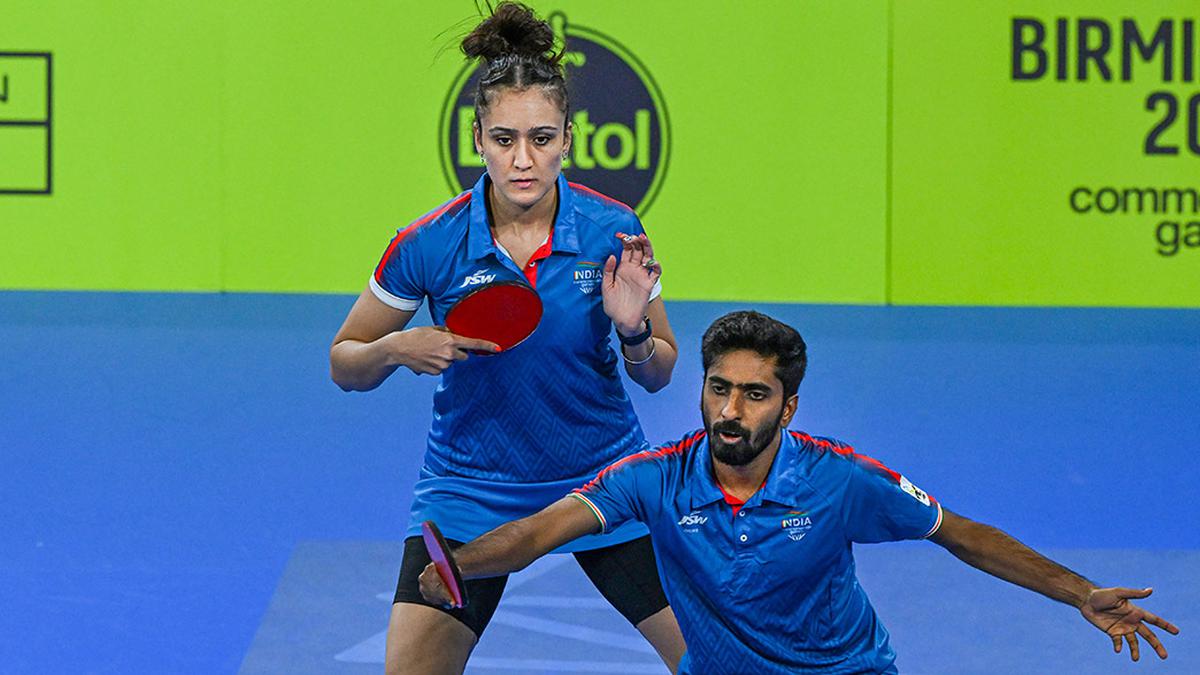 India's Manika Batra and Sathiyan Gnanasekaran. File | Photo Credit: PTI
The Indian mixed doubles pair of Manika Batra and G Sathiyan advanced to the semifinals of the WTT Contender tournament in Tunis after a straight-set win over the German duo of Cedric Meissner and Yuan Wan on Friday.
Batra-Sathiyan won 3-0 (11-8 11-3 11-8) in the quarter-final match that lasted over 21 minutes.
They will face the Korean pair of Shin Yubin and Lim Jonghoon for a spot in the final.
Batra and Sathiyan have made first round exits in women's and men's singles.
In the men's singles, Harmeet Desai suffered a 0-3 defeat at the hands of China's Liang Yanning in the pre-quarterfinals on Friday.
Desai lost 5-11 6-11 5-11 in the Round of 16 match that lasted 20 minutes.
His defeat ended the Indian challenge in men's singles.
Achanta Sarath Kamal and Sathiyan exited the contest in the first round itself.
India's women's singles campaign also ended when Ayhika Mukherjee suffered a similar 0-3 (5-11 9-11 10-12) defeat to Japan's Miyu Nagasaki in the Round of 16.
Batra, Sreeja Akula and Diya Chitale failed to make it past the first round.