Sports
Taekwondo Premier League to be held from June 22 to 26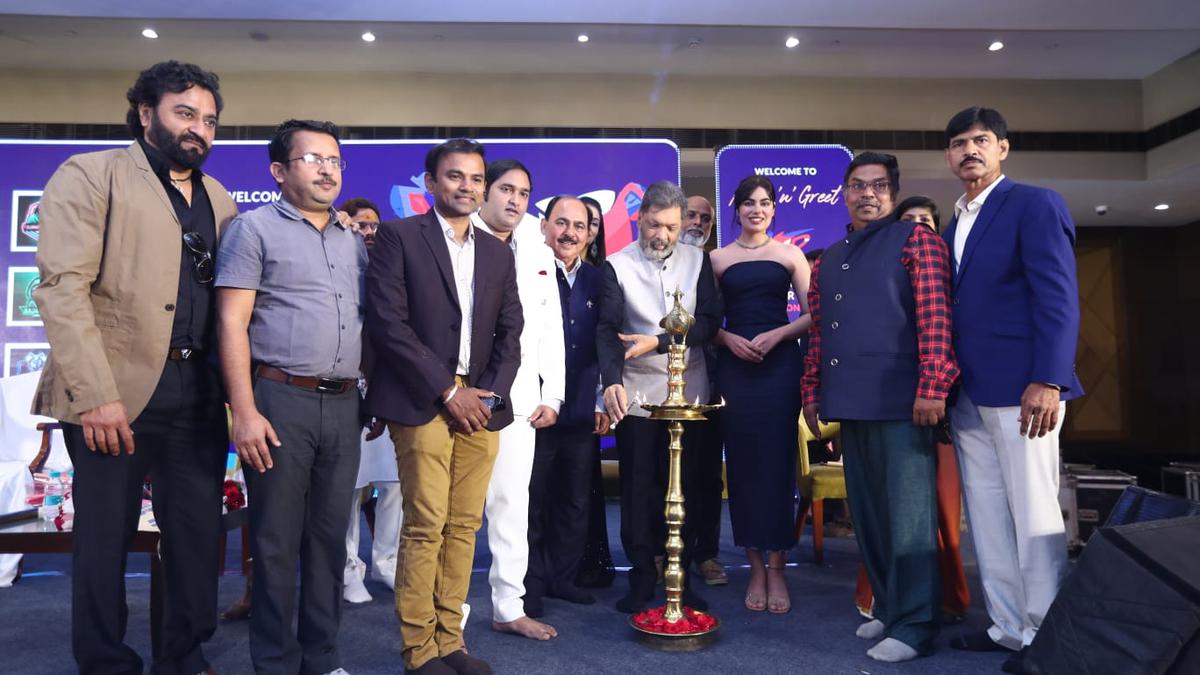 Officials at the formal launch of the Taekwondo Premier League in Hyderabad | Photo Credit: Special Arrangements
The inaugural edition of the Taekwondo Premier League will be held from June 22 to 26 featuring 12 teams with a prize money of ₹15 lakhs besides several individual stage prizes, according to Dr. Venkata K. Ganjam, Founder Director of the League.
Interestingly, TPL also has four women as team owners – former Miss India Asia Pacific and Miss Asia Pacific World Srishti Rana (Haryana Hunters), Ruchita Mittal (Maharashtra Avengers), a diamond businesswoman, Shilpa Patel (Bengaluru Ninjas), an entrepreneur. in hospitality, and Isha Patel (Chennai Strikers).
The TPL logo was unveiled in Hyderabad on May 21 in the presence of other team owners Shyam Patel (Delhi Warriors), owner of Global Sports, Allu Venkat Reddy (Hyderabad Gliders) Chairman of iMark Developers, Vijay Kumar Bhansali (Gujarat Thunders ), a social activist of international repute, and Bijit Gogoi (Assam Heroes), Mr. India 2006.
"The League is a team event where each team consists of five members including a captain and each tournament will have five rounds of 1.30 minutes each with a strategic time of 30 seconds. We have restricted the league to the 58.1kg-67.9 kg category," said founder director Duvvuri Ganesh.
"All ranked players from across the country have been selected for the League which will be telecast live on Doordarshan Sports," he said. "We hope the League will be a huge success as it is long overdue. And we have plans to have a similar league at the international level as well," said Mr. Ganesh. "This is a proud moment for all of us at TPL," said Dr. Ganjam, Founder Director.
"Taekwondo is a very popular sport in India, with more than 10 lakh registered players. TPL will be a great opportunity for players to hone their skills," he added. Founder-Director said Navneetha Bachu.
"I have been involved in taekwondo for almost two decades. I am happy to see the TPL taking shape," he said.
Suresh Chukkapalli, honorary Consul General of the Republic of Korea, hopes that the League will usher in a new era for sport in India.