Sports
The BBC boss will step down as Lineker's departure causes upheaval in sports coverage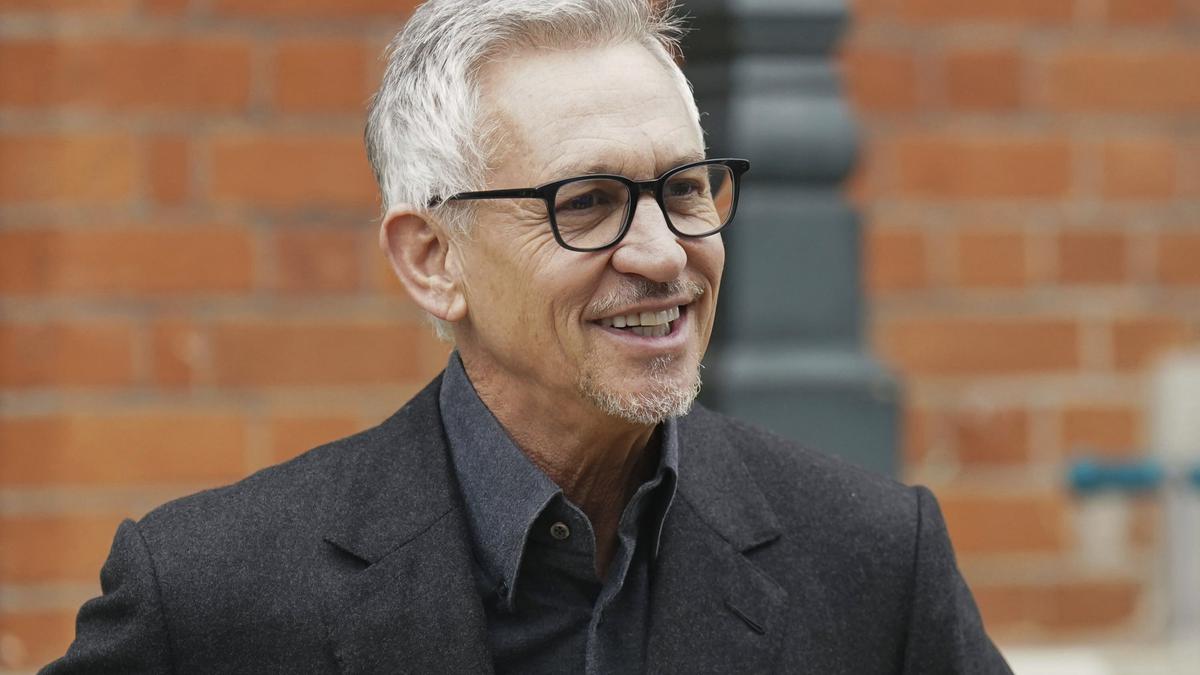 Soccer pundit Gary Lineker has drawn mixed praise and criticism, saying some of the government's language is "not dissimilar to what Germany used in the '30s." File | Photo Credit: AP
BBC director general Tim Davie has said he will not resign after the publicly-funded broadcaster's sports service was rocked on Saturday by backlash over the sacking of Gary Lineker as Match of the Day host.
"Everyone wants to resolve the situation calmly," Davie told a BBC interview
Also read | BBC crisis grows as players rally, stars behind Lineker
Lineker was forced to "step back" from his duties presenting the flagship Premier League highlights show after the UK government was accused of using Nazi-era rhetoric in dealing with illegal immigration.
The BBC said on Friday that England's fourth-highest goalscorer of all time had breached impartiality guidelines and the corporation was seeking "an agreed and clear position on his use of social media" before an on-screen return.
However, the decision caused chaos in scheduled sports programming outside of BBC television and radio.
Former England strikers Ian Wright and Alan Shearer were among the pundits who refused to take up their usual duties on Match of the Day, followed by the programme's commentators.
As a result, the world's longest-running football television program aired for the first time without a presenter, pundits or even commentary in a shortened 20-minute highlights package of six matches from the English top-flight.
Football Focus' weekend preview show and results program Final Score were also pulled from the schedule, while BBC Radio 5Live's coverage was disrupted.
Asked if he should resign because of the crisis, Davie replied: "Absolutely not."
"I think my job is to serve the license fee payers and deliver the BBC which is really focused on world-class unbiased landmark output, and I hope we can solve this situation and hope to deliver that.
He added: "To be clear, the achievement for me is that Gary is back on air and together we are giving viewers the world class sports coverage that, as I say, I'm sorry we didn't deliver today ."
British Prime Minister Rishi Sunak said he hoped the stand-off could be "resolved in a timely manner."
Lineker is a freelance broadcaster for the BBC, not a permanent member of staff, and has no responsibility for news or political content so does not have to adhere to the same strict impartiality rules.
The former Leicester striker was in attendance at the King Power Stadium to watch his home town club lose 3-1 to Chelsea, but did not speak to reporters.
Several Leicester fans showed their support for Lineker with placards reading: "I'm with Gary, migrants welcome."
The row was sparked by Lineker's response to a video in which Home Secretary Suella Braverman announced plans to stop migrants crossing the Channel in small boats.
Lineker, the BBC's highest-paid star, wrote on Twitter: "This is a hugely cruel policy directed at the most vulnerable people in a language not dissimilar to that used by Germany in the '30s."
The Conservative government aims to ban the asylum claims of all illegal arrivals and transfer them to other countries, such as Rwanda, in a bid to stop the crossings, which reached more than 45,000 last year.
A YouGov poll published on Monday showed 50 per cent supporting the measures, with 36 per cent opposed.
But rights groups and the United Nations said the law would make Britain an international outlaw under European and UN conventions on asylum.
The BBC's move sparked a wave of criticism from politicians and public figures, many of whom accused it of buckling down to demands from Conservative lawmakers.
Labor opposition leader Keir Starmer said the BBC "got this one badly and now they are very, very exposed", while a petition calling for Lineker to be reinstated has attracted more than 190,000 signature.
The issue brought to a head years of debate over BBC impartiality, which intensified after Britain voted to leave the European Union in 2016.
Lineker's line comes at a particularly heated time after allegations that BBC chairman Richard Sharp handled a loan guarantee for former prime minister Boris Johnson while applying for the job.