Sports
'They can't win it but they can make a lot of saves', Adam Gilchrist believes Australia still have a lot to achieve in remaining matches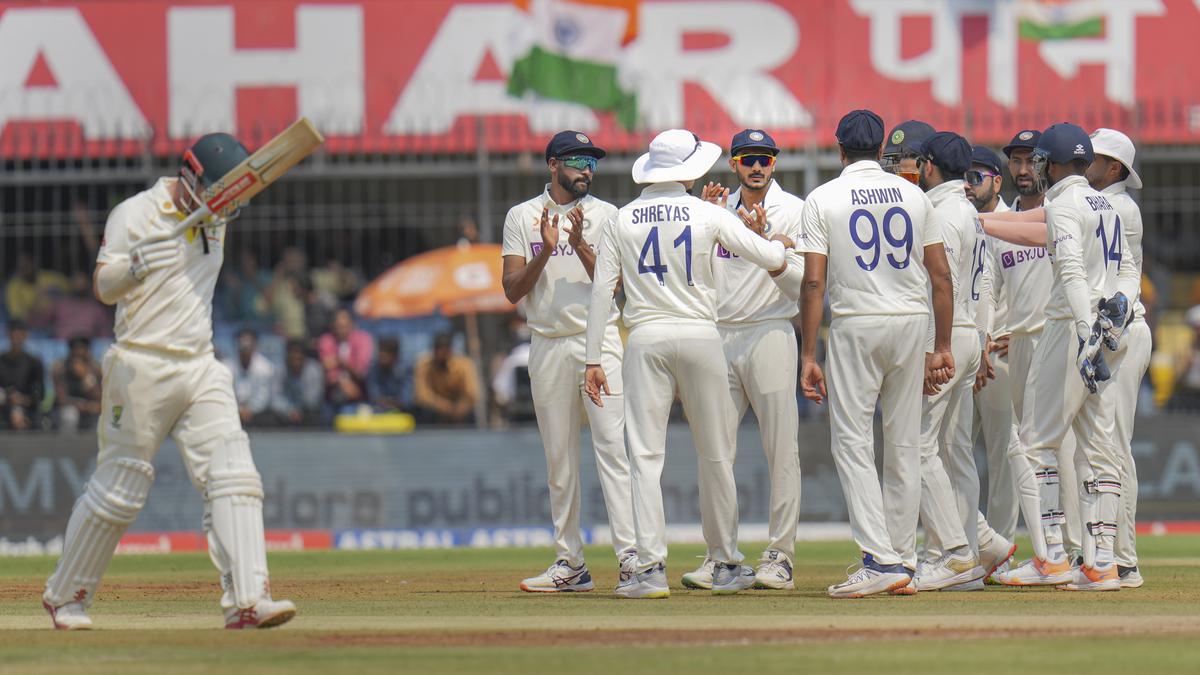 Indian players celebrate the wicket of Australian batter Travis Head during the first day of the 3rd test cricket match between India and Australia, at the Holkar Cricket Stadium, in Indore, Wednesday, March 1, 2023. | Photo Credit: PTI
Former Australian wicket-keeping batter Adam Gilchrist believes that even if the series is lost, Australia will still earn a lot in the remaining two Test matches.
While talking HARVEST, Adam Gilchrist sheds light on the ongoing Border Gavaskar Trophy. "It's been a tough series and they have been outplayed by India up to this point, so the series is done and they can't win it but they can salvage out of it and that's the challenge and look Australia has come up against very well Indian team here there's no reason why Australia can't salvage something from it and of course the world test championship is something on offer for both teams. So that makes it quite interesting," Gilchrist said.
Australia lost the first two Test matches against the hosts after failing to survive against the spin duo of Ravichandran Ashwin and Ravindra Jadeja. In the first innings of the second test match, Australia seemed to have cracked the code to deal with the Indian spinners. However, in the second innings, their code proved invalid as the Indian spinners once again secured the win for the hosts.
The Aussies identified the hole in their squad and decided to play the game with three spinners. While talking to HARVEST, asked Gilchrist what advice he would like to give to Australian spinners. Gilchrist happily answered this question. "I won't give any advice to spinners because I don't know how to bowl spin.
"Even without Gilchrist's advice, the Australian spinners looked good on the first day of the third test match of the Border Gavaskar Trophy. Matthew Kuhnemann led the way in bowling half of the Indian batters and ended his day with his first five- wicket hall The Indian spinners tried to fight back but Usman Khawaja and Marnus Labuschagne held on to their wicket for the most part.