Sports
Will fight WFI leader in court, not on roads, wrestlers say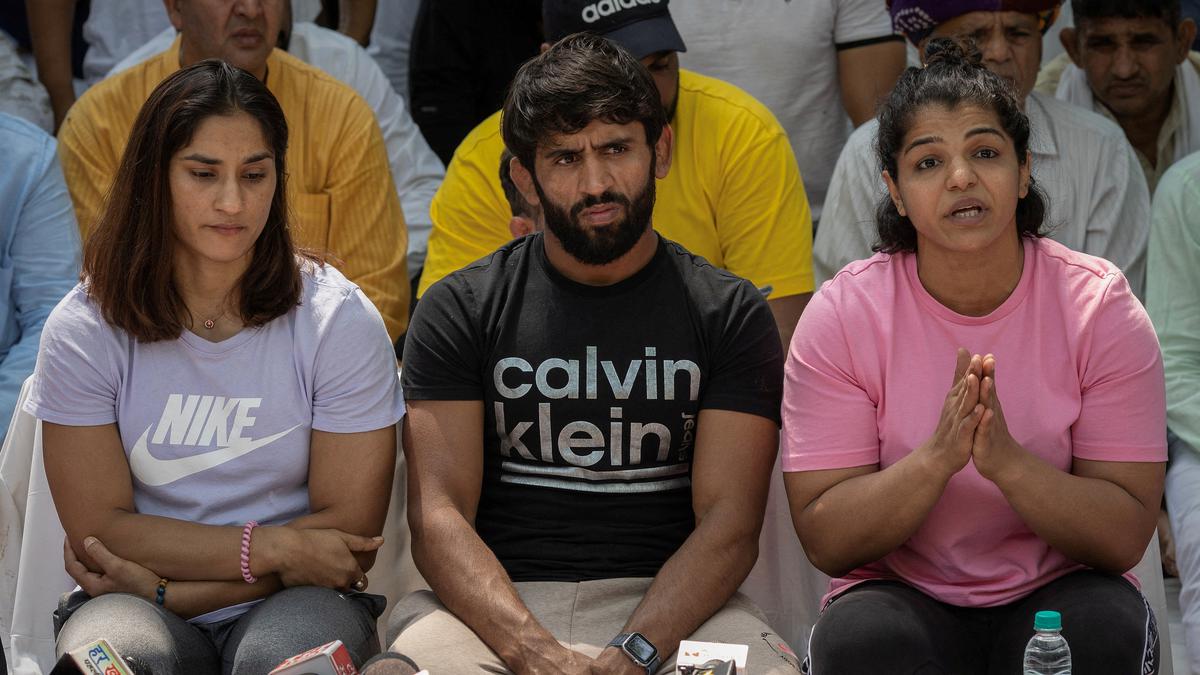 Vinesh Phogat, Sakshi Malik and Bajrang Punia posted similar tweets in which they said the government had fulfilled its promise to file a chargesheet against Brij Bhushan. Image file | Image Credit: REUTERS
A day after asserting that they may once again take to the streets to continue their agitation against the WFI chief, protesting wrestlers on Sunday, June 25, 2023 said that the fight against Brij Bhushan Sharan Singh will be fought in court and not in the courts. road
Vinesh Phogat, Sakshi Malik and Bajrang Punia posted similar tweets in which they said the government had fulfilled its promise to file a chargesheet against Brij Bhushan.
Brij Bhushan Sharan Singh | The controversial 'Bahubali'
"In this case, wresters will continue until we get justice but this (fight) will be in court and not on the road," the statement on twitter read.
Minutes after the statement was posted, Vinesh and Sakshi tweeted that they were taking a break from social media for a few days.
Earlier, the wrestlers, who got huge support from farmers' leaders, khap panchayats and several other organizations, sat at Jantar Mantar for 38 days before the Delhi Police detained them for violating law and order. on May 28.