Sports
WPL: Mumbai Indians hires Jhulan Goswami as mentor, Charlotte as head coach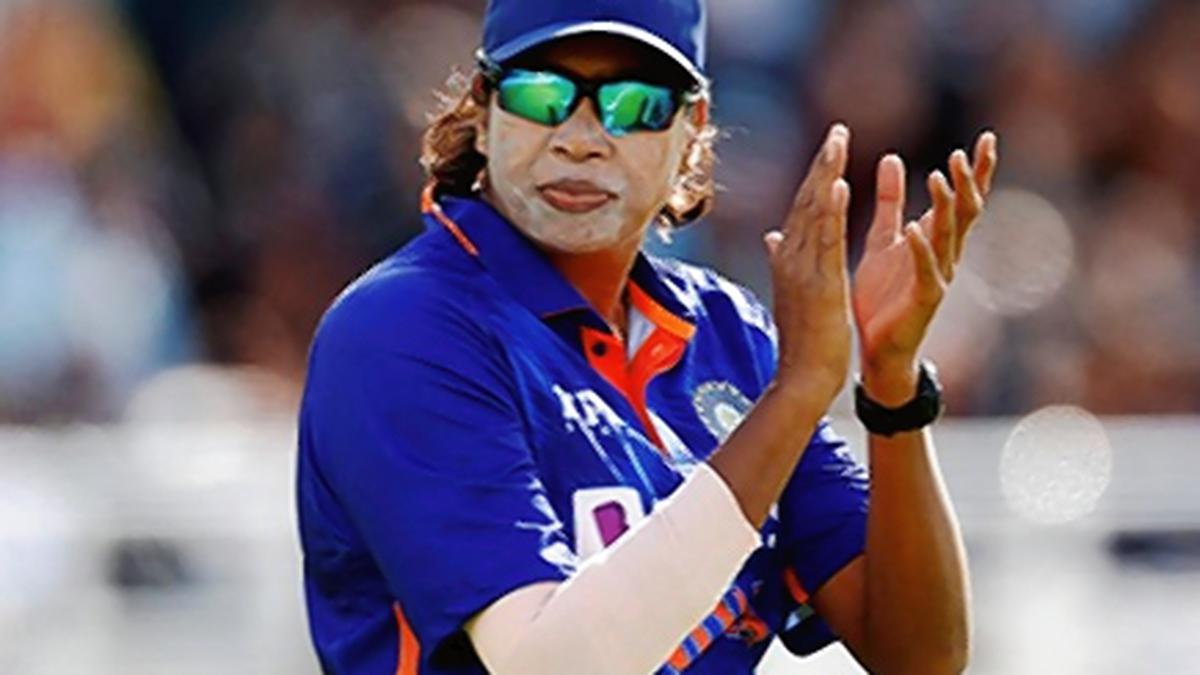 Jhulan Goswami. File | Image Credit: Reuters
Mumbai Indians has announced the coaching team for its new franchise in the upcoming Women's Premier League (WPL) scheduled for March 2023. Former England captain Charlotte Edwards will act as the head coach.
Jhulan Goswami plays the dual role of team mentor and bowling coach. Devieka Palshikaar, an all-rounder, who has represented India at the international level, will be the batting coach while Trupti Chandgadkar Bhattacharya will be the team manager.
Nita M. Ambani, said "Delighted to welcome Charlotte Edwards, Jhulan Goswami, and Devieka Palshikaar to the MI #OneFamily. It's great to see more and more women in sports, excelling not only as players, but also as coaches, administrators, and support staff.
"It's an exciting time for women's sport in India. Our female athletes continue to make the country proud on the international stage! More power to women as they spread joy and cheer through power of the sport, and inspiring a whole new generation of empowered women! We remain committed to supporting them in every way possible to rise even higher!
"Speaking about the new coaching team, Ms. Ambani added, "I am confident that under the brilliant leadership of Charlotte and with the support of our bowling coach and mentor Jhulan and our batting coach Devieka, our women's team will develop and continue in MI's. iconic legacy. I look forward to working closely with our coaches and the entire team on the very exciting journey ahead."
Charlotte Edwards is widely regarded as one of the all-time great women cricketers with a career spanning 20 years. He captained England and led the team to a win in the ODI and T20I World Cup. For the past 5 years he has coached teams extensively throughout England and Australia. He was awarded the Order of the British Empire as an MBE in 2009 and a CBE in 2014 and won numerous awards and honors as a player and coach.
The English women's cricket Twenty20 domestic competition organized by the England and Wales Cricket Board is named the Charlotte Edwards Cup, and in 2022, Charlotte was inducted into the ICC Hall of fame.
Jhulan Goswami, a Padma Shri, and Arjuna Awardee is known for exceptional bowling skills. Having inspired and scripted many wins for India with the ball, Goswami is considered one of the greatest bowlers to have played the sport.
A career spanning 20 years, with more than 350 international wickets, she holds the record of taking the highest number of wickets in women's ODI history and the most wickets in Women's World Cups.
She rose to number one in the ICC Women's ODI bowling rankings in January 2016 and after her retirement is helping groom the next generation of cricketers as the mentor of the Bengal Women's team.
Devieka Palshikaar, an all-rounder representing India, played as a right-handed batter and a right-arm leg-break bowler. He was also a player and coach of the Assam Woman's team from 2009 to 2012.
After his playing career, Palshikaar became assistant coach of India between 2014 and 2016, and assistant coach of Bangladesh, winning the 2018 Asian cup with them. In India, she coached various Indian domestic teams, and was the head coach of Velocity for the 2022 Women's T20 Challenge which made it to the finals.
Trupti Chandgadkar Bhattacharya, is a former cricketer, former manager of the Indian Women's Cricket Team and former MCA selector. The coaching team, consisting of these three stalwarts, will train, nurture and guide the newly created women's cricket team to give it the most prestigious Mumbai Indians.
Mumbai Indians recently won the bid for a Mumbai team in the Women's Premier League (WPL), making it the fourth franchise in its MI #OneFamily. Through this franchise, MI aims to continue its efforts to support the development of women's cricket in India.