Sports
WTC 2023 | This honest self-assessment and tough call is the need of the hour for India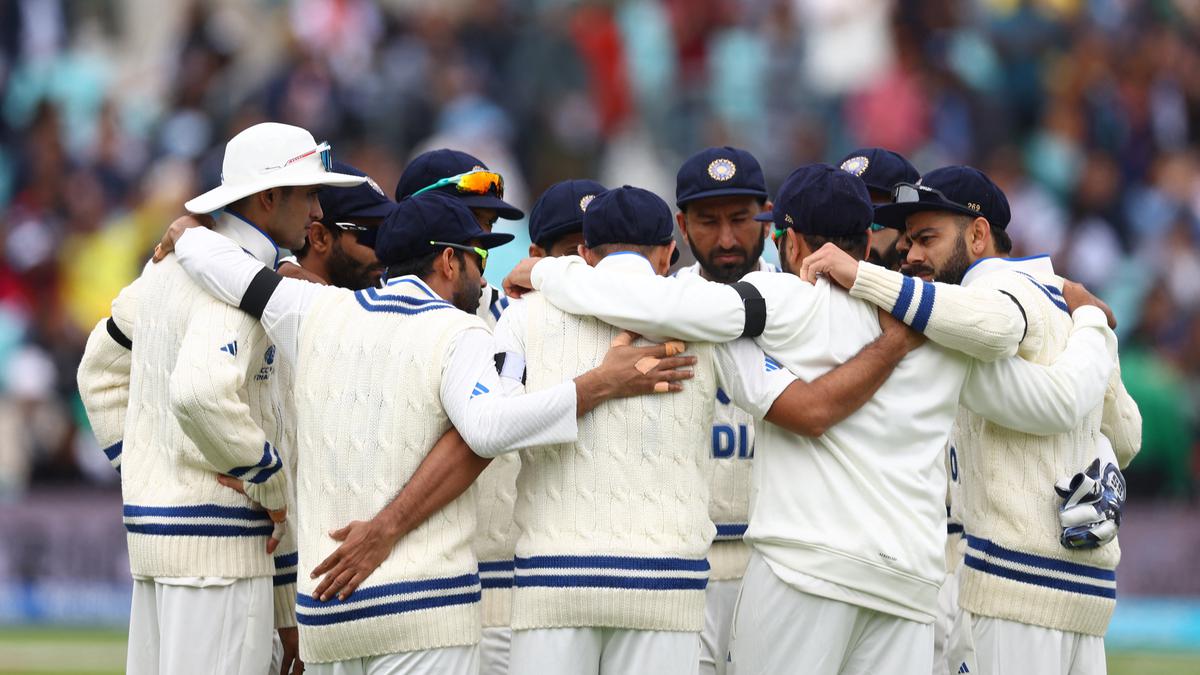 Even before the first delivery of the ICC World Test Championship Final was bowled, India were eight balls behind. The team looked up at the sky before the toss, saw dark clouds, and decided to field.
It's a natural difference without thinking that things will definitely change in five days. The help for the seamers lasted all through the first session before the sun came out and the pitch started to weaken.
Later, India bowling coach Paras Mhambrey said that the "morning conditions" prompted the inclusion of a fourth pacer. This led to off-spinner R. Ashwin, the world's leading Test bowler with proven efficiency, carrying drinks.
Once Australia saw movement in the morning, it was smooth sailing. Under a scorching sun, fast runs from Travis Head and Steve Smith. If Ashwin is around, the four southpaws in the Australia batting unit may find it difficult.
But instead, pacer Umesh Yadav (probably Ashwin's replacement in the eleven) failed to make a mark. Australia went on to make an impressive 469 in the first essay — a total that head coach Rahul Dravid felt was well above the par score.
A result of indisciplined bowling, offering wide freebies to Head on too many occasions, India never really recovered from a top-order collapse that left the team at 71 for four.
Shubman Gill and Cheteshwar Pujara were castled while holding hands and it was only the knocks of Ajinkya Rahane, Ravindra Jadeja and Shardul Thakur that kept the game alive. The trio prevented a quick death, giving hope to the large group of Indian supporters at The Oval.
India's second essay has no such silver lining. Rohit Sharma's men had the straightforward task of batting over four sessions, on a pitch that was difficult, but not impossible. Rohit, Gill and even Pujara took a positive approach – one that this team is proud of. However, it forced Pujara out of his comfort zone as the rough batter came out playing the ramp – a shot that was not his cup of tea.
The biggest disappointment came on the fifth day morning, when Virat Kohli was dismissed by the outstanding Scott Boland. The edge was a long time coming, as Kohli poked the body again and again. Men behind the bat know that an opportunity will come sooner rather than later. Like Pujara, Rahane paid the price for straying into his space and a loose wave on the rising delivery did not deserve India's mainstay in this match. KS Bharat, playing his fifth Test, did not inspire confidence at the crease.
So another ICC trophy is begging. In the post-match press conference, a disappointed Rohit admitted that "winning a championship is the most important thing, rather than winning any series". The new WTC cycle offers renewed hope, but to end this barrenness, honest self-assessment and tough calls must happen now.